Manchester City derby win will seal title - Kevin Keegan
Last updated on .From the section Football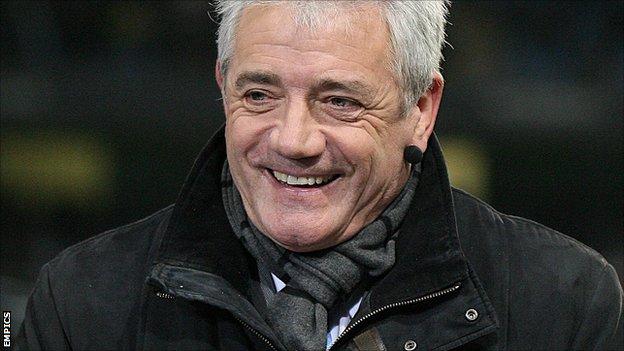 Ex-Manchester City boss Kevin Keegan thinks they will win the Premier League if they win at home against champions Manchester United on Monday.
A victory would take City above United on goal difference with two games left.
Keegan told BBC Radio Manchester's Blue Tuesday show: "City must win the game. If they win it, they're the favourites.
"I think they will go to Newcastle, tough as it will be, and if they need that result to win the league, they will get that result."
But he added: "United are still slight favourites because a draw or a win at the Etihad and it's over."
City led the Premier League title race for almost six months, at one stage taking a five point advantage, before United stormed back to lead by eight points earlier this month.
However, the champions have dropped points in two of their last three games and now lead their rivals from across Manchester by only three points.
"At Christmas, I thought City were certs," Keegan said. "I couldn't see Manchester United getting back into it. Then a couple of weeks ago, I thought City had blown it. It's been a really interesting season and one where you're scared to try to make predictions."
Keegan does not expect the Red Devils to play defensively on Monday in a bid to earn a point and keep the title race in their own hands.
"I'd be surprised if they make changes," he said. "Manchester United will come and play."
And the former England manager believes that if City win the league, there may be more to follow.
"There are still a lot of City players who haven't really won things, but that can soon change," he said.
"City won a cup [last season's FA Cup] and it was important to get one trophy in. I know from my Liverpool days, once you win a league, the second and third seem to come along. There's no fear there anymore."