Scrap play-off suspensions, says Dartford's Tony Burman
Last updated on .From the section Football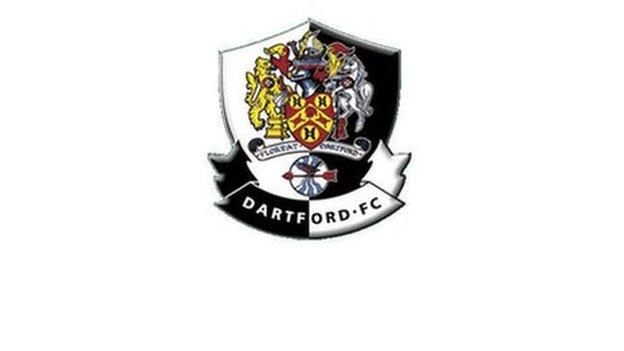 Dartford manager Tony Burman believes suspensions incurred at the end of the season should not affect the play-offs.
The Darts lost 1-0 to Hythe Town in the Kent Senior Cup final on Tuesday and Burman said his players were scared of getting suspended.
"Once that's in their mind, it's difficult," he told BBC Radio Kent.
"I don't understand why the disciplinary procedure should not say you start afresh from the last day of the season."
He added: "Everyone wants to see the best team from all the clubs. I don't understand why they want to discipline players in the most important games."
A player can be suspended in the league for a red card regardless of the competition, providing it is approved by the Football Association.
Bookings in multiples of five can also accrue and result in a suspension.
In 2010, FIFA wiped out all yellow cards picked up in the World Cup prior to the semi-finals in order to to avoid players missing the final for a booking.
On Tuesday, three Chelsea players picked up cautions to rule them out of the Champions League Final.
With one game remaining, Dartford are guaranteed to finish second in the Blue Square Bet South, with a likely play-off semi-final against Sutton United or Basingstoke awaiting them.