Chelsea chief: We will drop out of Europe's elite without new stadium
Last updated on .From the section Football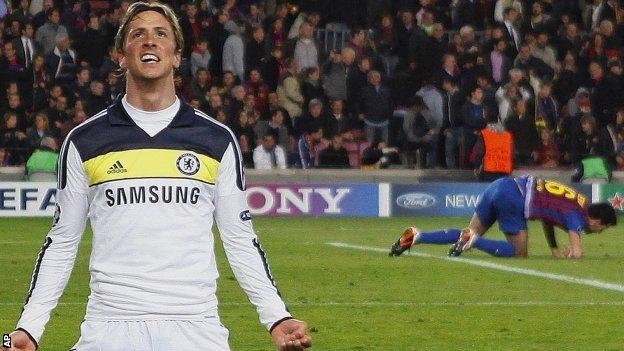 Chelsea chief executive Ron Gourlay has warned Champions League finals could become a thing of the past unless the club move to a bigger stadium.
Chelsea want to leave Stamford Bridge, but Chelsea Pitch Owners, who have the freehold do not want to sell.
Gourlay said: "Remaining in the elite is a challenge because our stadium is outside the top 30 at this time."
The CPO want the club to expand the current stadium, while Chelsea insist the £600m cost and three-year build-time make that unfeasible.
And Gourlay added: "The way Chelsea has geared ourselves up the last few years puts us in a good position to take the club forward.
"The money generated from matchday through the stadiums is considerable.
"It is no secret that while we are the fifth or sixth biggest club in Europe from a financial point of view but staying in the elite teams in the future is a challenge.
"If we are not able to take the money on matchday then we have to look at other parts of the business to generate the revenues and allow us to continue the circle of success to invest into the team."
Chelsea lag behind clubs like Barcelona, who boast the 100,000 capacity Nou Camp and Arsenal's recently built Emirates, which holds 60,000.
In an era of Financial Fair Play, clubs require a large matchday income to allow them to spend more money on signing players and paying wages.
The CPO acquired the freehold to the stadium in 1997 to protect Stamford Bridge from developers should the club run into financial difficulties.
A vote in October 2011 failed to secure the 75% of CPO shareholders' consent required before the freehold could be sold back to the club - with only 61.5% voting in favour.
Chelsea's finances will be boosted by the biggest-ever TV cash pay-out from the Champions League though as a result of beating Barcelona to a place in the final.
They will earn at least £45m, with an additional £2.8m on top if they lift the trophy.
Manchester United had previously held the record pay-out of Champions League television cash having earned £43.5m last season when they were beaten by Barcelona in the final.
Uefa distribute the money based on a calculation of participation and performance bonuses as well as television market share.