Barnsley director: FFP rules will bring sensible owners to the game
Last updated on .From the section Football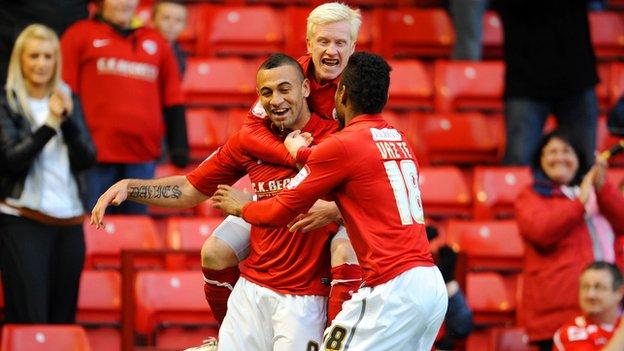 Barnsley director Don Rowing expects the decision to agree to Financial Fair Play rules will usher in a new era of sensible owners.
Championship clubs making losses of more than £6m will face heavy fines or a transfer embargo from 2014-15 onwards.
Whilst Rowing accepts a limited few will continue paying big wages, most clubs will benefit.
"This will bring people into the game for the right reasons," he said.
The new rule changes will also prevent rich owners from funding their clubs through loans.
Instead directors can invest £6m next season, £5m the year after, then the figure drops down to £3m in the 2014-15 season.
And from 2015-16, clubs can deliver a £2m operating loss on top of accepting £3m in investment from their owner, which combines to make a £5m overall loss.
Teams that win promotion to the Premier League having failed to adhere to the rules will have to pay a fair-play tax on their losses which ranges from 1% on the first £100,000 to 100% on anything over £10m.
Three of the 24 clubs voted against new regulations to limit investment from owners and curb total spending, but Rowing is confident the changes will make a difference.
"It will be a sufficent deterrent for the majority of clubs," he said.
"But there will always be dissenters who want to use the rules to their own advantage.
"For me, all our decisions should be based on financial common sense and if we don't do we will seriously compromise the future of all the clubs.
"It is an indictment of the industry that we need to go to the length of regulations to try and tell us to be sensible in the way we spend.
"But certainly we need to do that and we subscribe to that."
Rowing believes the pressure to gain a place in the Premier League is behind the decision of the Football League's 72 clubs to take on a potential debt of £2bn.
"There are people that want to put money into their clubs to chase the dream, but unfortunately they will have to face the nightmare at a later date,'' he added.
"There is so much hype now from people including supporters who want you to chase this dream of getting into a higher division and get into the Premiership.
"You look at the support base of some clubs and it is very, very difficult to realise their ambitions, but that is why there are people out and about who want to buy a club and push it forward."
Derby CEO Tom Glick expects the rules to drive down the wages of Championship players.
He is already trying to reduce a wage bill that will see Derby lose £7m this year.
"We take that into account on new contracts we have been signing and the new contract extensions that will be in spring and summer.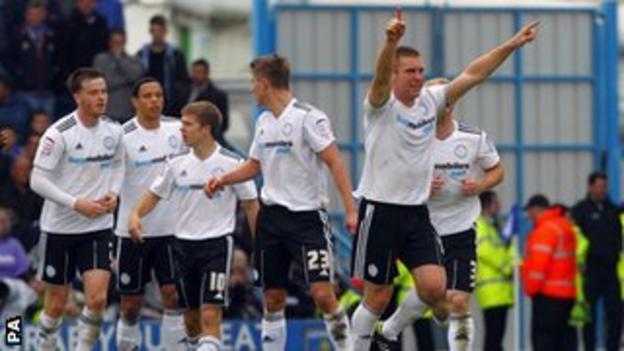 "In some cases players will be extending and playing for less money and that will be the same throughout the Championship,'' Glick said.
He believes the regulations will force clubs to become cuter in the way they spend money in future.
"This is transformational for our business,'' he added. "It allows all of our clubs to work towards a business model that is sustainable.
"We are currently in a model that is not sustainable so we have clubs that go out of business or teeter on the edge.
"Now we have a model that is about being sustainable and being clever rather than how big your wallet is at a particular time.''