Derby County end interest in appointing director of football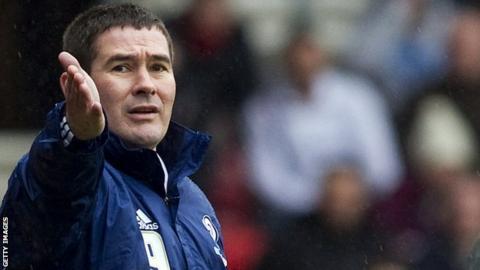 Derby County chief executive Tom Glick says the club are no longer looking to appoint a director of football to assist manager Nigel Clough.
The Rams first started looking to bring in someone in May 2011 but Clough has appeared reluctant to back the move.
Glick told BBC East Midlands Today: "We looked at it very seriously but we decided to put that to the side and are not making that appointment.
"We feel very good about the job Nigel and his backroom team are doing."
Glick added: "We are adding some additional depth underneath but the director of football is not an appointment we will be making."