Adie Mings replaced as Chippenham boss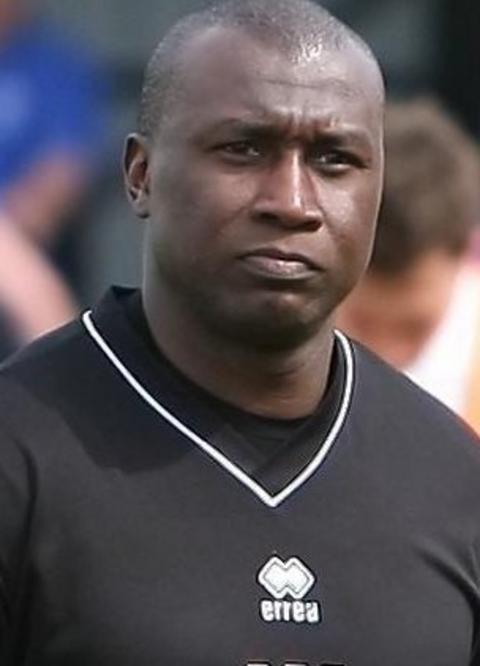 Nathan Rudge will take over as player-manager at Chippenham at the end of the season, replacing Adie Mings who will move to become director of football.
Mings, 43, has been in charge at Hardenhuish Park since 2007 and has twice lead the club to the Southern Premier play-offs.
But they have struggled for form this season and sit 11th with only two wins since the turn of the year.
"It's time for a fresh voice and fresh ideas," Mings told BBC Wiltshire.
"We've had a poor three months and we've had different mitigating circumstances but I'll hold up my hands and say it's not good enough.
"With Nathan, I feel he is the right man to take the club forward again. He's bright, he's intelligent and we'll work well together."
Defender Rudge, 32, who started his career with Norwich City, has been with the club since August 2010 and has made 40 appearances this season.
"At the moment it's a little bit raw," admitted Rudge. "But I'm proud of the opportunity I've been given and I'll do the best I can do.
"I think excitement definitely out-weighs nerves at the moment."
And Rudge was quick to praise Mings and insists he still has a part to play in the dressing room.
"The way he handles himself and the way he comes across has been a different class.
"I've got a lot of admiration for him and he's done a great job. He's got a new role and hopefully he can take us to where we want to be."