Inverness Caley Thistle's Jonny Hayes 'yet to decide future'
Last updated on .From the section Football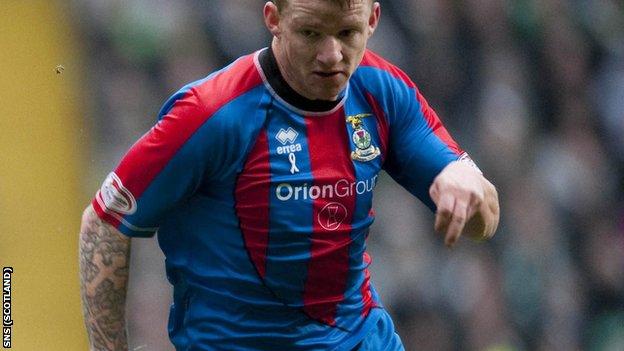 Inverness Caledonian Thistle manager Terry Butcher insists Jonny Hayes has not yet decided to leave the club.
A newspaper report suggested that the 24-year-old Irish winger wanted a move to a new club when his contract expires at the end of the season.
"I have spoken to Jonny following that newspaper report," said Butcher.
"And he says he's never told anyone that he's definitely leaving Inverness and the report in the paper is totally untrue."
Scottish Premier League rivals Aberdeen, Hibernian and St Johnstone have all been linked with Hayes, who has scored eight goals this season.
"What Jonny is doing is focusing on doing as well as he can for the team in our last four games of the campaign," Butcher told his club website.
"He's keeping his options open and he'll sit down when the season is finished and weigh everything up and make up his mind.
"I've made a very, very good offer to Jonny through his agent and he's giving it due consideration.
"Once the SPL is over, he'll finalise a decision and I've no quarrel with that.
"But he told me to assure the fans that he has not yet decided to leave.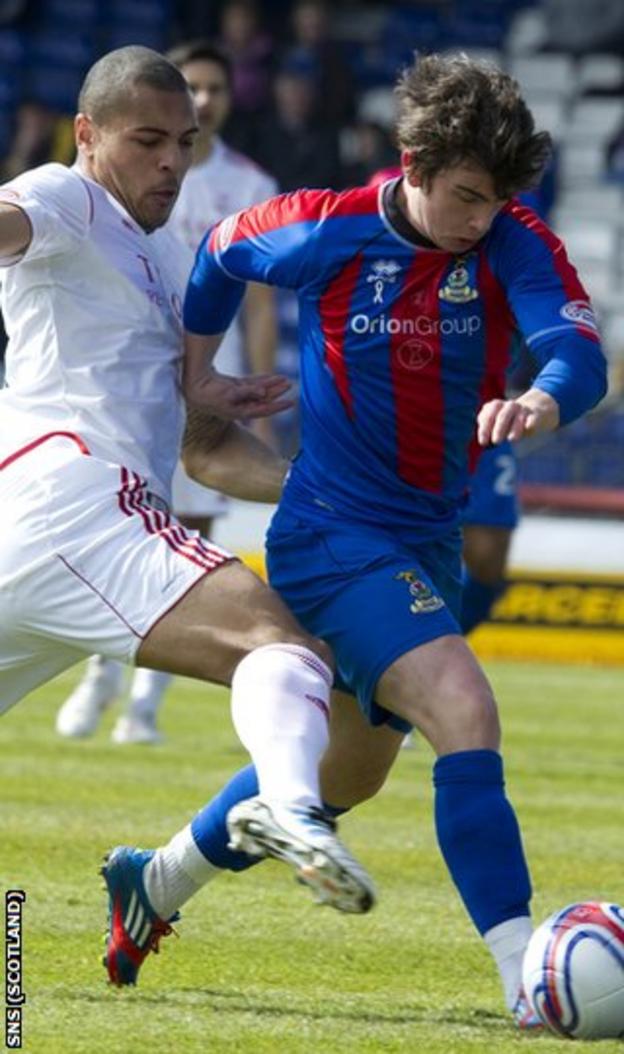 "Jonny has too much respect for the club and our supporters to talk to the media about his future while we're still playing."
However, Butcher is looking to another Irish winger, Aaron Doran, to match the impact made by Hayes, who joined Inverness in 2009 after leaving Leicester City following loan spells with Northampton Town and Cheltenham Town.
Doran played his first 90 minutes since August in last weekend's 2-0 defeat by Aberdeen and is in line for more action against Kilmarnock.
The former Blackburn winger suffered a shoulder injury in August and then a hamstring injury shortly after his return in January.
"Aaron Doran did very, very well in his first start since 27 August," Butcher said.
"We didn't plan to keep him on for 90 minutes, but the way he worked and played, and the way the game was going, we felt he had to stay on.
"He finished the game very strongly, which is credit to him and the physios, because he looked very fit.
"He's a very big player for us and we have missed him greatly this season.
"He did very well last season on loan from Blackburn and ironically this season, when he's been our player, he has had a succession of injuries.
"He'll be 21 in May, so he is still very, very young. He has great potential and will be a big player for us."