Garth Crooks's team of the week

By Garth Crooks
BBC football pundit
Last updated on .From the section Football
So the scene is set and the rest of the Premier League watch and wait as battle lines are drawn with the two Manchester clubs going head-to-head in the biggest derby in recent years on Monday.
Meanwhile, Chelsea ended a magnificent week by putting QPR to the sword and Everton continued their rehabilitation by thrashing Fulham. Newcastle were humbled by a rampant Wigan, who seem almost certain to stay up, while relegation-threatened Bolton are refusing to go quietly as they salvaged a crucial point at Sunderland.
Take a look at my team of the week and see which players have made it. Join the debate on Twitter using #BBCFootball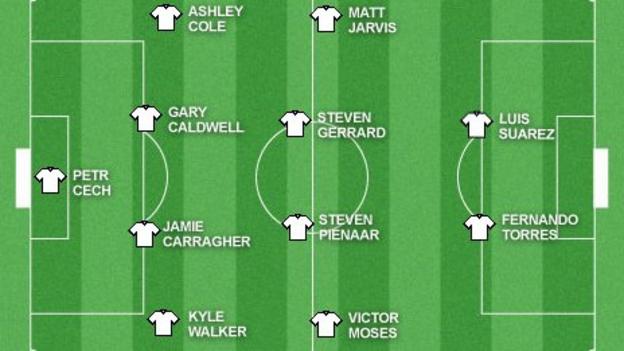 GOALKEEPER - PETR CECH, CHELSEA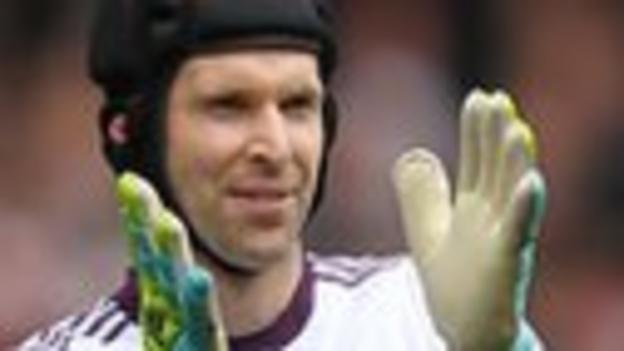 The Chelsea keeper, like a number of his team-mates, is back to his very best. Against Barcelona, the Czech was immense, while against QPR he showed the same steely determination and class that has made him one of the world's best for so long.
Did you know? Cech has the best record of any regular Premier League keeper this season when facing shots from outside the area. He has a 95.6% saves-to-shots ratio.
DEFENCE - KYLE WALKER, TOTTENHAM HOTSPUR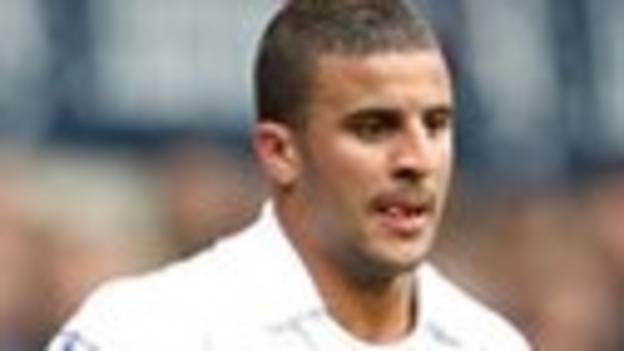 What a goal against Blackburn from Walker. I've seen some strikes in my time but Walker's hit against Blackburn takes some beating. The title of PFA Young Player of the Year says it all really. I feel totally justified having made comments a year ago about an even younger Walker, then on loan at Aston Villa, saying how Spurs needed this lad back at White Hart Lane. He has the potential to be anything he wants to be.
Did you know? Walker's goal against Blackburn was the first time he had ever taken a direct free-kick in the Premier League.
DEFENCE - ASHLEY COLE, CHELSEA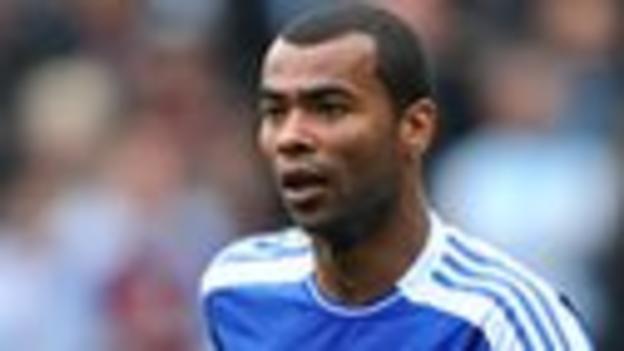 Another flawless performance by the England left-back against QPR. He was superb at Barcelona in midweek and he is playing with the kind of authority that ensures his is one of the world's best left-backs.
Did you know? Cole has provided six assists in the league this season, more than any other defender. Manchester City right-back Micah Richards has five.
DEFENCE - JAMIE CARRAGHER, LIVERPOOL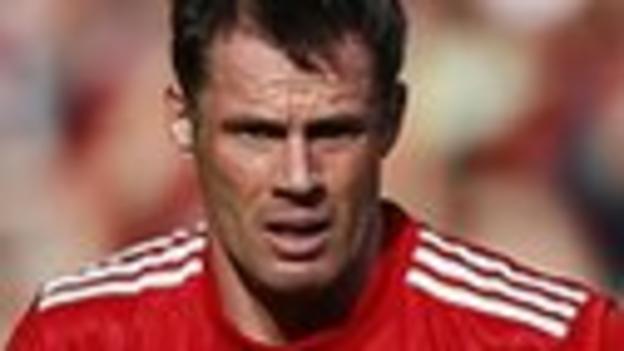 Carragher has struggled to hold down his place in the Liverpool team this season because of the impressive form of Martin Skrtel. Against Norwich, however, the Liverpool stalwart defended like former Kop idol Emlyn Hughes at his best. He was full of enthusiasm, endeavour and, above all else, a will to defend the goal with everything he has got. It worked and what's more it gives Liverpool boss Kenny Dalglish a monumental headache. Does he play Carragher or Skrtel at centre-back in the FA Cup final next Saturday? Get that decision wrong Kenny and it could cost you the Cup. No pressure then!
Did you know? Carragher has now played 51 games since his last shot in the Premier League, which was against Fulham in April 2010.
DEFENCE - GARY CALDWELL, WIGAN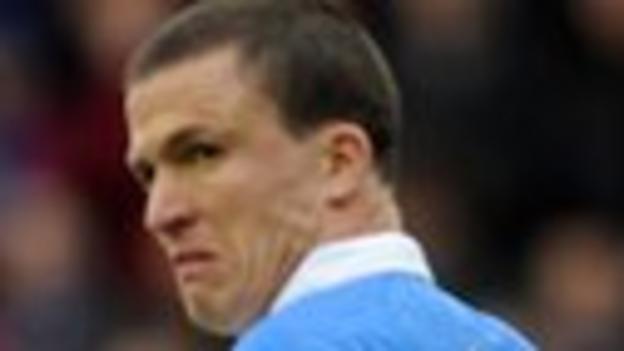 The Wigan defender makes my team of the week for the second time this month. Wigan's clean sheet against an in-form Newcastle was very impressive. Alan Hansen pointed out on Match of the Day that Latics boss Roberto Martinez has changed the defensive system to suit the personnel, as opposed to those coaches from the stone age who insist on their players adapting to their systems without any thought as to whether it suits them. All credit to Martinez as he is now bringing the best out of his players by providing tactics that suit them. Hey presto, another clean sheet.
Did you know? Caldwell did not misplace a single one of his 32 passes against Newcastle.
MIDFIELD - VICTOR MOSES, WIGAN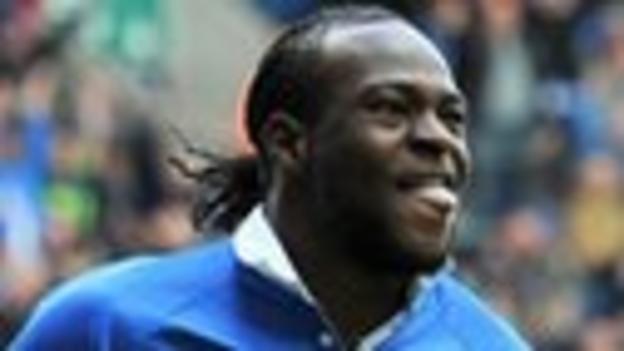 This lad has grown into a formidable player under Roberto Martinez. He arrived at Wigan a rough diamond but now looks like the finished article. His goals were beautifully taken and, at times, he went through Newcastle's defence like a knife through butter. Five wins out of seven means that Wigan have almost certainly cut themselves free from the danger of relegation. The only problem is that Moses has been one of the main architects of this amazing renaissance and is now worth considerably more than when he arrived. The issue now is can Wigan chairman Dave Whelan resist the inevitable offer that is bound to come in for Moses in the summer?
Did you know? Moses scored his first ever Premier League brace. He has completed more dribbles (85) than any other player in the competition this season.
MIDFIELD - STEVEN PIENAAR, EVERTON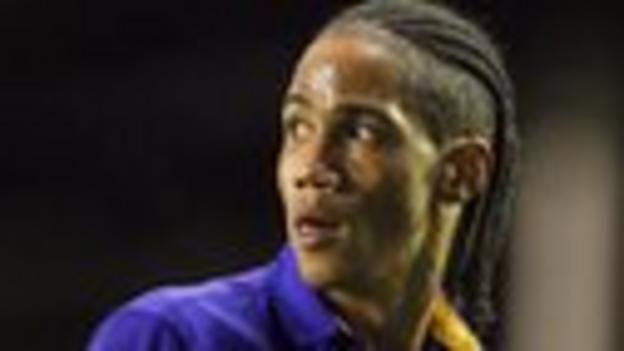 Pienaar must feel like a man just let our of jail now he is back at Goodison Park. He is certainly playing like someone who has a new-found freedom. He carved out numerous openings against Fulham, two of which resulted in Everton goals. His assist for Tim Cahill's finish was of the highest quality and a further indication that the South African is considerably better taking the lead role at Goodison and running the show than playing second fiddle to Luka Modric at Spurs. Another great move by Everton boss David Moyes.
Did you know? Pienaar became the sixth player to record three assists in a single Premier League game this season, and the first Everton player to do this since Mikel Arteta against Fulham in April 2007.
MIDFIELD - STEVEN GERRARD, LIVERPOOL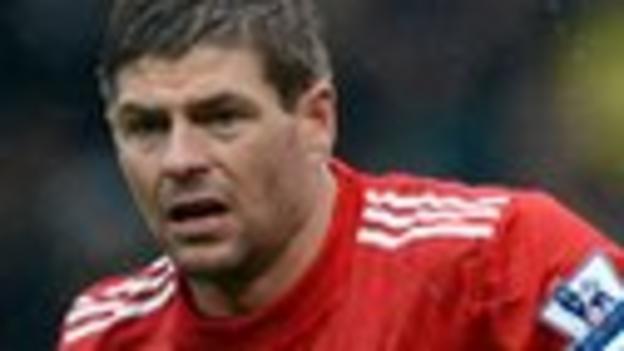 If Liverpool have any chance of winning the FA Cup then they had better wrap Steven Gerrard up in cotton wool. Without their talisman they look impotent. With him they are capable of anything. Once again he was the driving force and architect of an impressive victory against Norwich. Luis Suarez might have got the headlines but it was Gerrard who provided the inspiration. Another masterclass by the midfield general.
Did you know? Gerrard has averaged 66 touches per 90 minutes with Liverpool in the Premier League this season, more than any other player at the club. Lucas Leiva has 59.
MIDFIELD - MATT JARVIS, WOLVES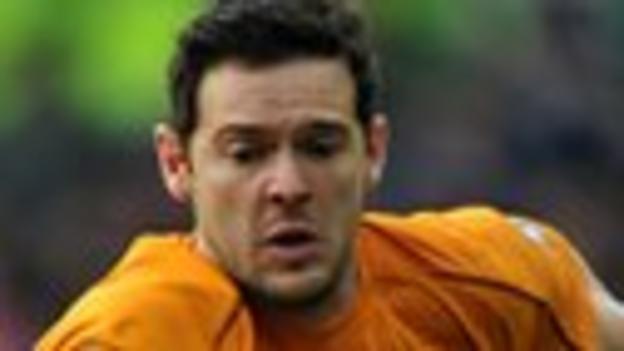 The comeback at Swansea was too little, too late for Wolves, who were already consigned to the Championship for next season. However, if they can keep Matt Jarvis and Steven Fletcher from accepting that pot of gold elsewhere, they may well bounce straight back. The midfielder has looked very impressive at times for Wolves this season and produced a sparkling display against Swansea when all looked lost. Well almost.
Did you know? Jarvis has made 212 crosses in the top flight this season, 32 more than any other player.
ATTACK - FERNANDO TORRES, CHELSEA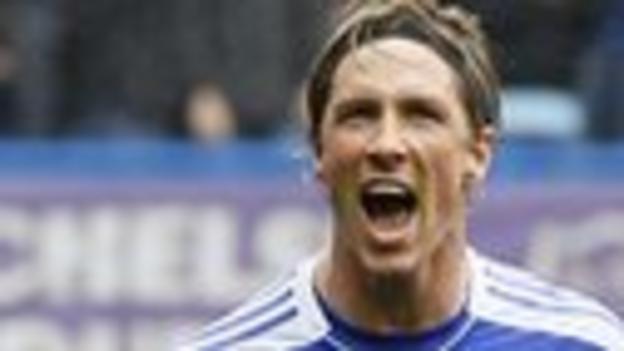 Fernando is back. Whatever your thoughts on the £50m paid to sanction the transfer of Torres to Chelsea, you have to admit his perseverance has finally paid off. He could have gone the same way as Andriy Shevchenko but the Spanish striker hung in there and showed the guts and determination that get you through difficult times. Mind you, when you spend that sort of money you're entitled to some kind of return.
Did you know? He scored his first hat-trick since September 2009 against Hull. Torres has seven goals in 14 games under Di Matteo in all competitions compared to five in 49 under the previous two bosses at Chelsea.
ATTACK - LUIS SUAREZ, LIVERPOOL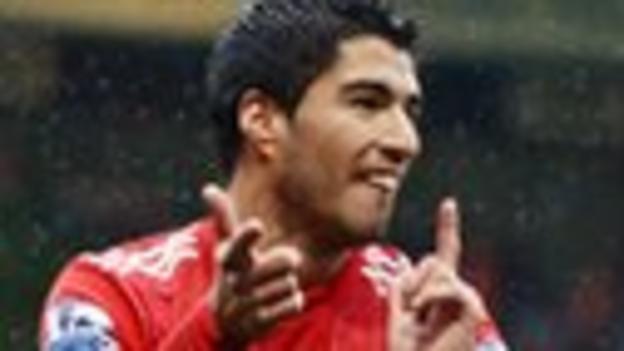 Apart from Steven Gerrard, the only person Liverpool can rely on to score is the little Uruguayan. He was full of running and purpose from the moment he entered the fray and he tormented Norwich, much to the delight of Liverpool fans. He thoroughly deserved his hat-trick. What was really interesting was that there was no diving or controversy, he just played the game. That rather proved the point that to become a fantastic footballer you need hard work and desire, but attaining grace and favour requires something entirely different. A few more games like that and he might acquire them too.
Did you know? Suarez scored more than once in a league match for the first time ever at Liverpool. Prior to this weekend he had scored with every 12.5 shots in the league this season (three out of four vs Norwich).