Neil Lennon regrets rant at Scottish Cup semi-final referee
Last updated on .From the section Football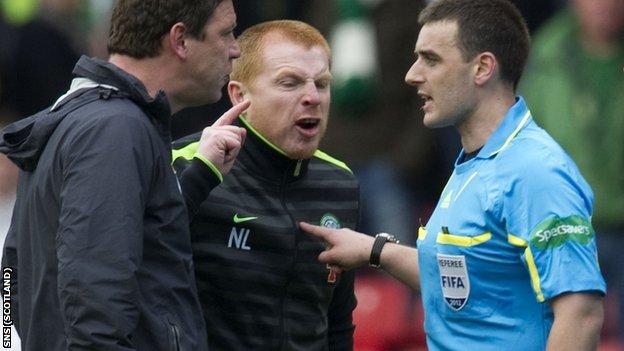 Neil Lennon plans to apologise to Euan Norris after confronting the referee at the end of the Scottish Cup semi-final defeat by Hearts.
"I deeply regret what happened," said the Celtic manager. "I will be sending correspondence to the referee as an apology as well.
"It's one actionable thing that I've done that I shouldn't have done.
"I will go to the tribunal and hopefully get a fair hearing, as I did the last time, and take what's coming."
Lennon, speaking for the first time about the incident with Norris, has just served a two-match touchline ban for criticising Scottish Communities League Cup final referee Willie Collum.
And he has been issued with a notice of complaint accusing him of breaching three Scottish Football Association rules relating to Hearts' 2-1 victory at Hampden.
Lennon ran on to the pitch to confront Norris over the handball decision that led to Craig Beattie's penalty winner, which came just before Celtic were denied a similar claim.
The two other charges the Celtic manager faces relate to comments made on Twitter.
Lennon tweeted soon after the game: "Referee told players he thought Wanyama handled...feel so sorry for players and fans..I think it's personal myself."
He then re-tweeted a comment from a Celtic supporter that suggested the club should "pack our bags and get out of this league that is run by crooked SFA officials".
"I don't want to talk about that now. I will discuss my case on Thursday," Lennon said of the social media activity.
However, pointing to this week's Manchester derby, he suggested his own touchline actions were similar to that of United manager Sir Alex Ferguson.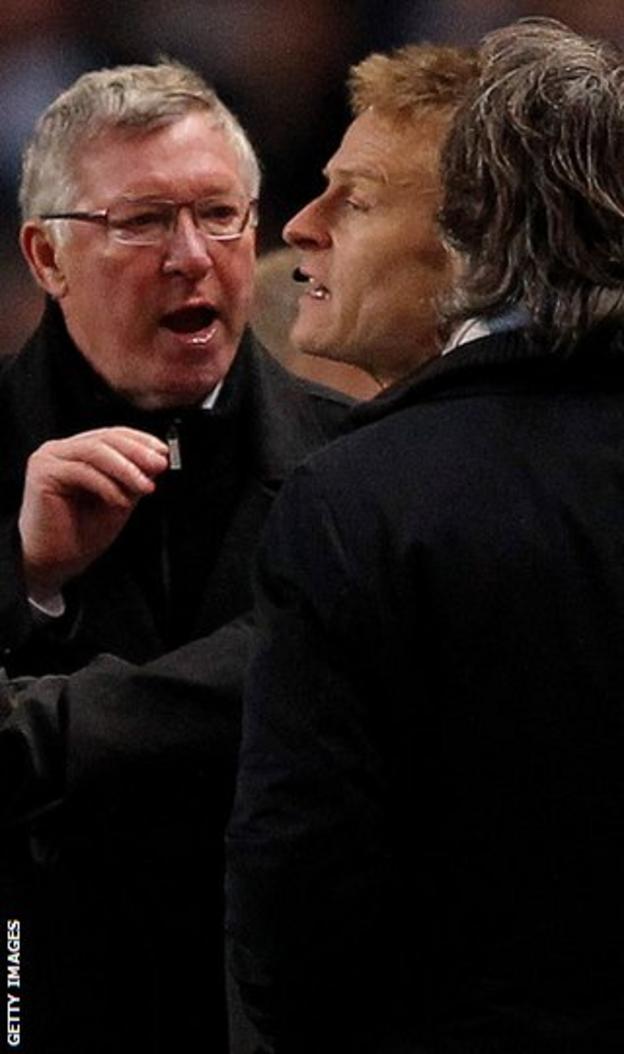 "It was an instinctive reaction action born out of frustration more than anything else," he said.
"I know I have to conduct myself better than that.
"I saw the greatest manager in the game last night having a spat with Roberto Mancini and people enjoyed it, enjoyed seeing Sir Alex show that passion, that he was up for the fight.
"At times, we do get lost in the game. But, if you take that away from us, you are going to have robots on the touchline, sitting with their hands in their pockets not doing anything.
"You can't take away the human element from managers. We are human beings at the end of the day.
"There are times we get angry and aggrieved and make mistakes in that aspect of the game, but I think I get a rough ride.
"Over the course of the season, up until the League Cup final, there was not one thing I did wrong."
No further action was taken against Lennon after he was sent to the stand at half-time by referee Calum Murray during last month's 3-2 defeat by Rangers.
"We had the incident at Ibrox, which I have had the hearing for," added the Celtic manager.
"So, over the course of the season, we are talking about one incident.
"So I don't think I have to change that much, but I will temper those actions if I can."