Ian Craney will not rule out future return to Accrington
Last updated on .From the section Football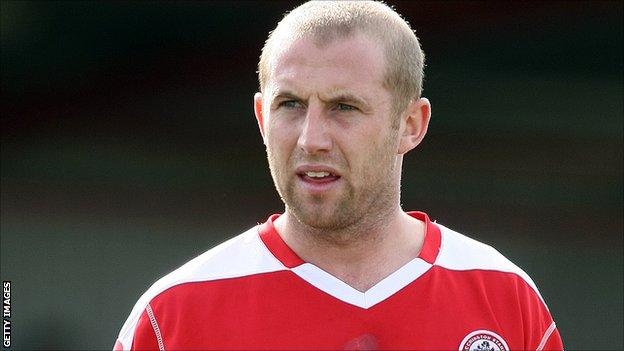 Ian Craney has said he may return to Accrington in the future, after it was announced he will be leaving the club at the end of the season.
The midfielder's third spell with Stanley will come to an end after the home game against Crawley on Saturday.
And Craney told BBC Radio Lancashire that he will leave the Crown Ground on good terms and with fond memories.
"The love I've got for Accrington won't end and hopefully they can go on from strength to strength," he said.
"There's no malice or anything like that. We both move on to separate things.
"I've had great times there to look back on and I'll never ever forget them."
The 29-year-old, who has also played for Swansea and Huddersfield, added that there have been tentative enquiries for his services next season.
"I've had a few but nothing official," said Craney, who won promotion to the Football League with Accrington in 2006.
"It's only been a couple of days since people have known that I'm leaving.
"I've got to concentrate on getting myself super-fit and, once I am, I back myself to be one of the best at what I do in that league."
Meanwhile, Marcus Carver, Ryan Hopper and Adam Stockdale have all signed one-year professional deals with Accrington after coming through the ranks at the Crown Ground.