John Hartson backs Welsh players for Team GB inclusion
Last updated on .From the section Football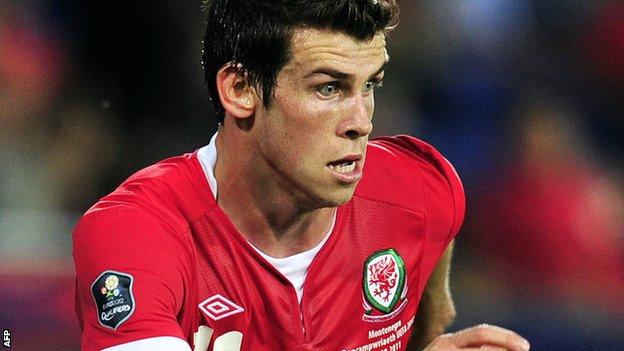 Ex-Wales striker John Hartson has said representing Team GB at this summer's Olympic Games would be a "fantastic opportunity" for Welsh players.
Team GB's fixtures include a group game against Uruguay at Cardiff's Millennium Stadium on 25 July.
"It's a fantastic opportunity for these young players," said Hartson.
"We have three or four exciting young stars that I'm sure will feature in the GB team.
"They'll be really excited because let's be realistic about it we've only ever played in one World Cup.
"We may never reach another World Cup again so these players will feel it's an opportunity to go and represent Wales under a GB banner in a major tournament."
The Football Association of Wales (FAW), along with the Scottish and Northern Irish associations, fear Team GB could threaten their independence.
Although the FAW opposes Welsh internationals featuring at the Olympics they have said they will not stop their players from taking part.
And Hartson says Fifa's insistence that the Celtic nations' international status would not be affected by their players' turning out for a Great Britain Olympic team will reassure Welsh stars.
"They've been very worried about what sort of impact it will have on their careers moving forward with Wales," added the former Arsenal, Celtic and West Ham player.
"Naturally the players would have been worried in terms of what reaction this would have caused amongst their fellow fans.
"The FAW have come out and said they are very sceptical about it.
"But hopefully now, having seen it on a bit of paper in black and white, Sepp Blatter has said there is no threat to Wales' independence which for me is positive.
"I would like now to turn a negative into a positive.
"They have been concerned [about] all this negativity and the fans being very sceptical and rightly so.
"They'll feel a big weight off their shoulders now because that statement is there in black and white - there is no threat to Wales' independence."