Bournemouth chairman Eddie Mitchell promises summer investment
Last updated on .From the section Football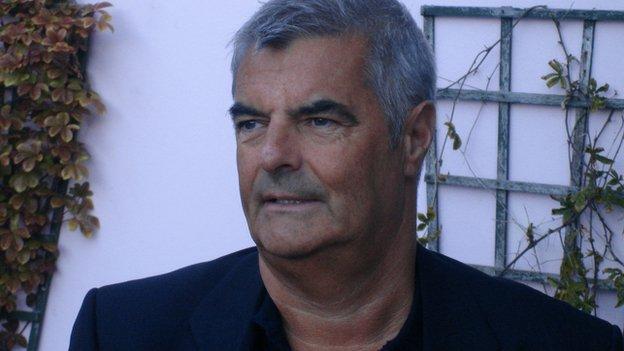 Bournemouth chairman Eddie Mitchell has vowed to invest in the playing squad in the summer and insists he is determined to win promotion next season.
Mitchell said he would describe this season as "lacklustre" and a bit of "dampener" but said he and co-owner Max Demin will work flat out this summer.
"I know there will be pressure on me to improve the squad and I think we will do," Mitchell told BBC Radio Solent.
"I want the club to win the league and that's the main aim."
Bournemouth look set to finish mid-table in League One despite spending heavily in January, with players such as striker Matt Tubbs joining the club for a record fee.
But despite the investment it has been a season of inconsistency and that is something that disappoints Mitchell.
"If you want me to look back over the past season I would describe it as lacklustre," said Mitchell.
"We had a poor start, a bit of revival in the middle, but I was expecting that type of season. We had a new team and they needed time to gel.
"But the players have had time now so it's up to them.
"We had a successful two seasons prior to this one. This one has been a bit of a dampener but it makes me more determined to make things work next season and push on."
But Mitchell acknowledged he will have to improve the squad in the summer to achieve that aim.
"I'd like to think we've got the majority of our side lined up as we are. But I know the choice of player is not solely down to me," he added. "Although I don't think it will be a hectic as last summer.
"When we finish the season on Saturday, the players might have finished but we won't.
"Max and I will be going full steam ahead and we've got targets to meet for the stadium and things to prepare for the players when they come back and our work goes on.
"We will be working right through the summer, we will be talking about promotion. That's what we want and that's what we need to get and we'll be hell bent on getting that.
"I never look back, I only look forward and I am looking forward to next season."