Graham Westley to reduce youth element in Preston squad
Last updated on .From the section Football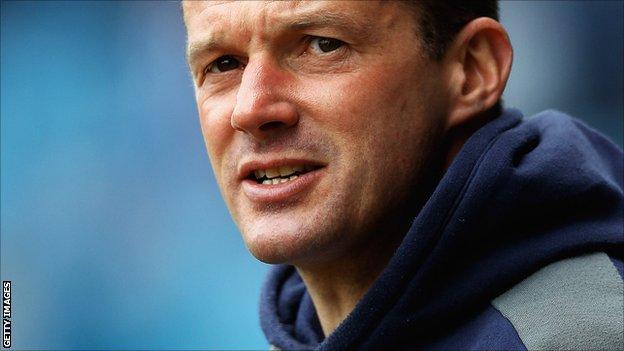 Preston manager Graham Westley is ready to reduce the number of young players in his squad to make sure he brings success to the club.
Westley wants to assemble a squad of around 22 players and aims to maximise his playing budget for next season.
"The club is in League One now. When you're in the Premier League, you can afford to have a development squad," he told BBC Radio Lancashire.
"I have to spend the money we've got on players who can win games."
Westley, who arrived at Deepdale from Stevenage in January, recently lambasted his team, claiming they have "not got a clue what it takes to get success".
He has said he could bring as many as a dozen new players to the club before the start of next season, leaving limited resources to invest in youngsters.
"We aren't going to have a big development agenda, in terms of holding lads here for three or four years in the hope that they're going to go somewhere," Westley explained.
"The fans want to turn up on a Saturday and see attractive football and winning football.
"They don't want me bleating excuses that I couldn't get a player because I've got four or five youngsters around who are occupying my budget.
"You've got a serious responsibility to these youngsters, but at the same time you've got to remember what your priorities are.
"My priority is winning football matches and that's where my focus has got to lie."