Five sporting greats who changed the face of their game
Last updated on .From the section Football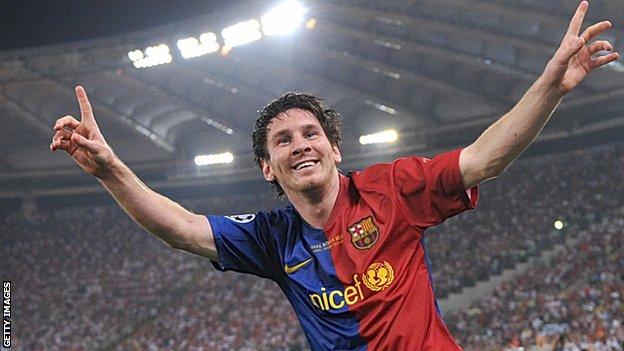 Lionel Messi's stunning form continued on Wednesday night as the forward made it 68 goals for the season with three in Barcelona's 4-1 victory over Malaga.
The 24-year-old's hat-trick saw him break a 39-year-old record for the most goals scored in a single European season, surpassing the achievement of former Bayern Munich striker Gerd Mueller.
Messi has 46 goals to his name in La Liga and 14 in the Champions League - including a record five against Bayer Leverkusen.
There have been other moments in history where an athlete's individual brilliance becomes synonymous with the team they play for and BBC Sport looks at five who achieved just that...
1. Basketball - Wilt Chamberlain
"Wilt was one of the greatest ever, and we will never see another one like him." - NBA's all-time leading scorer Kareem Abdul-Jabbar.
Amazing individual accomplishments in sport often relate to something which will never be replicated again, and Wilt Chamberlain's 100-point game is perhaps one such feat.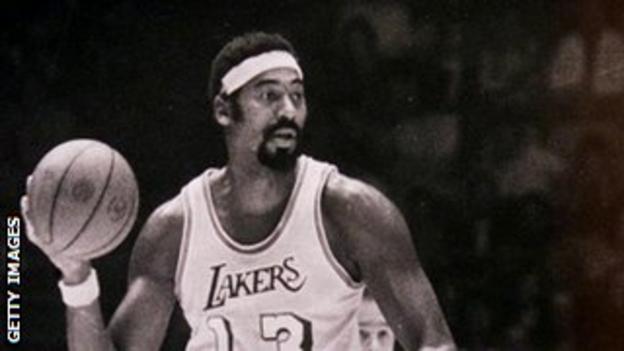 More than half a century ago, the 7ft 1ins Chamberlain racked up the impressive tally on 2 March 1962, when he was playing in a game for the Philadelphia Warriors against the New York Knicks.
It came during a campaign where he amassed an incredible 4,029 points and racked up the highest scoring average in a season - 50.4 - a record that still stands to this day.
At the time, Chamberlain was as feared on the basketball court as Messi is on the football pitch today. He was an imposing figure, both in terms of stature and ability, and such was his potency that the NBA widened the free-throw lane in an attempt to make scoring more difficult for him by forcing him further from the basket.
It did not, though, and he went on to dominate the sport for a decade and his 100-points tally is unlikely to be replicated again, with only Kobe Bryant coming closest back in 2006, when he scored 81 points against the Toronto Raptors - still 19 shy of Chamberlain's total.
2. Rugby Union - Jonah Lomu
"Jonah was rugby's first superstar, and as a rugby player Jonny Wilkinson has probably become the second. But Jonah was just brilliant." - Former England captain Will Carling.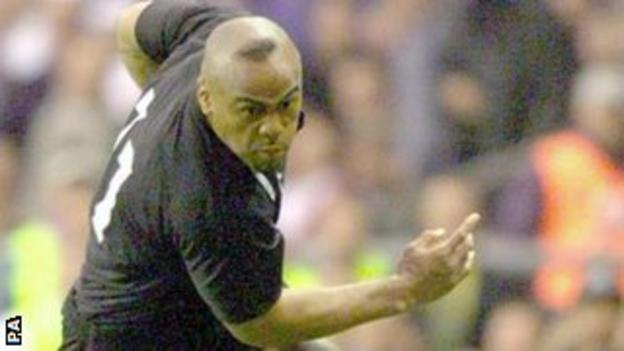 At his peak, Jonah Lomu was comfortably the most feared and iconic player in rugby union.
Powerful and physical, but also boasting frightening pace for his size, Lomu redefined wing play in the sport.
He was perhaps at his best at the 1995 World Cup when he decimated numerous opponents' defences, including England's, against who he scored four tries to help send New Zealand through to the final.
A rare kidney disorder meant he had to take almost a year out of the game in 1996, but once he was back playing he was as strong as ever and was again a dominant force at the 1999 World Cup, where the All Blacks reached the semi-finals.
Illness prevented Lomu from competing at the top for as long as he should have, but he remains the leading try-scorer in the Rugby World Cup with 15 tries and no player has come close to matching him since he retired.
3. Cricket - Shane Warne
"For me, he was the reason you played cricket. To be in a Test against him, you knew you were in a battle with Warne, verbally, physically, mentally and technically." - Former England captain Nasser Hussain.
Widely regarded as one of the greatest bowlers of all time, Shane Warne was an intimidating force for years.
A brilliant leg-spinner, Warne was the tormentor of many a great batsmen as he claimed 708 Test wickets and 293 one-day international wickets in a career that spanned 16 years.
There have been many great cricketers throughout the years who would rightly stake a claim to be in this list - Viv Richards, Brian Lara and Sachin Tendulkar to name a few, but it was Warne's ability to out-think his opponents that made him one of the most feared bowlers ever.
The Australian was a master of mind games and he had a knack of being able to get inside the head of an opponent and sow a seed of doubt that could cause even the most confident batsmen to quickly become unsure of himself.
4. Formula 1 - Michael Schumacher
"Just being a mediocre driver has never been my ambition. That's not my style." - Michael Schumacher.
For many years, Formula 1 was synonymous with one name - Michael Schumacher.
The German won the first of his seven world titles in 1994 before mounting a successful defence of his title the following year.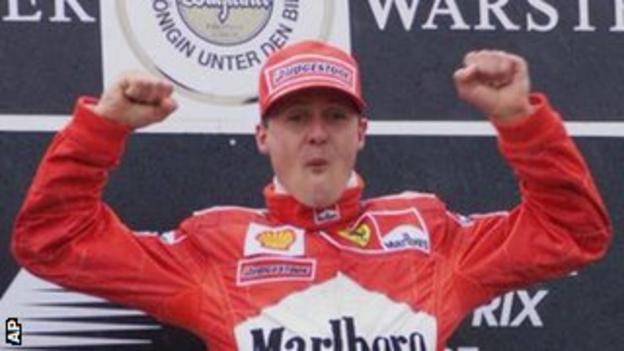 But it was from 2000 that he really dominated the sport, winning five successive championships.
A ruthless and uncompromising driver, Schumacher's dedication to his job set him apart from his competitors as he consistently strove to achieve perfection.
The 43-year-old may not have the fear factor he once had after coming out of retirement in 2010, but statistically he is the greatest F1 driver ever and his stunning 91 race wins may never be beaten.
5. Women's football - Mia Hamm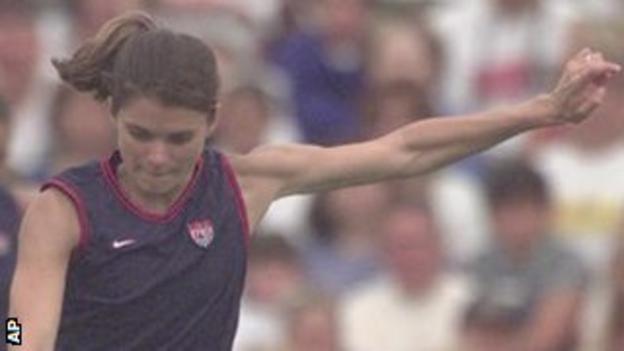 "It is more difficult to stay on top than to get there." - Mia Hamm.
Former USA international Mia Hamm is widely regarded as the greatest female footballer of all time.
Hamm won two Olympic gold medals and twice helped the USA to World Cup titles during a career that saw her make 275 appearances for the national team while scoring 158 international goals - a figure higher than any other player, both male and female.
Her profile helped increase the popularity of women's football and such was her influence on the game that she was twice named Fifa Women's Player of the Year and also included in Fifa's 125 greatest living footballers list, as chosen by Pele.