Bosnian defender Sasa Papac to leave Rangers in summer
Last updated on .From the section Football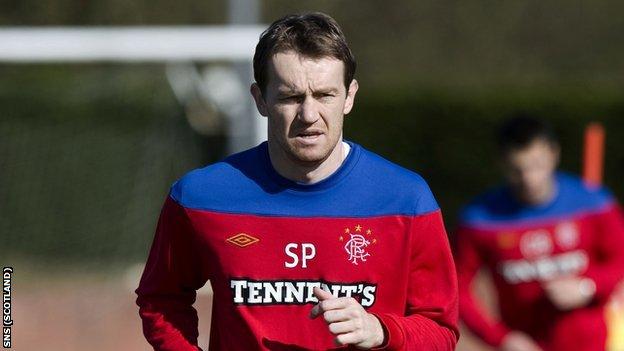 Bosnian defender Sasa Papac will leave Rangers at the end of the season after six years at Ibrox.
Papac, 32, was signed by Paul Le Guen from Austria Vienna where he had played as a centre-back but it is at left-back that he has performed for Rangers.
He told the club website that he will leave to allow a younger player "to contribute to new successes at the club with passion and zest".
Papac has made more than 220 appearances for the Glasgow club.
He signed a one-year contract extension last summer and is the longest-serving outfield player on the Ibrox books.
"I would like to use this opportunity to say thank you to all the staff at Murray Park, as well as all the club's staff who I had excellent rapport with," the defender said.
"I would also like to say thanks to all the players and trainers I have worked with in the last six seasons, when I achieved the biggest successes of my career.
"Special thanks go to Walter Smith, without whom all those achievements would not have been possible.
"Last but by no means least, I want to say a big thanks to the fans who have always provided the biggest support and made this club one of the greatest in the world.
"I wish them lots of luck and all the very best to the manager Coisty and the team in years to come."