Grounds for optimism: how sports stadiums are about to get smarter
By Matt Slater
BBC sports news reporter
Last updated on .From the section Football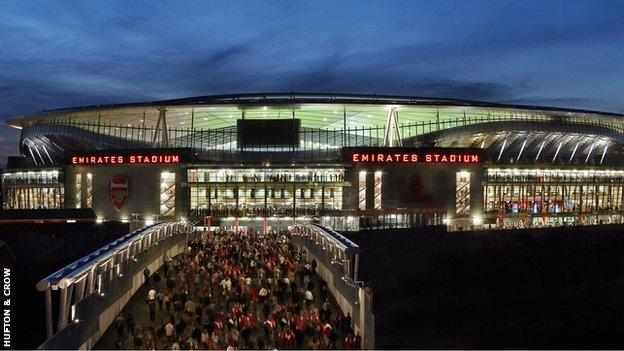 One of the few delights about moving house is the chance it brings for a good clear-out.
It was an opportunity I seized with relish a few months ago, and numerous fashion faux pas, kitchen implements and out-of-date guidebooks were consigned to the recycling centre.
But one ancient tome was spared, managing to find a home in the literary retirement community that is our downstairs toilet.
The 1990 Football Fans' Guide was simply too funny to throw away.
It follows a simple formula. There is a brief description of each club and their stadium. You then get some travel info, guidance on pubs, an appraisal of the programme, a guess at costs and finally 92 different ways of saying the food is awful and the toilets are the grimmest place on earth.
Football grounds - OK, some grounds - have come a long way since then. But if today's architects are to be believed, we are on the cusp of a golden era, a decade that will see venues become expressions of local pride - gothic cathedrals for a more secular age.
But these bigger, brainier buildings will also change who watches sport, and how we behave when we are there.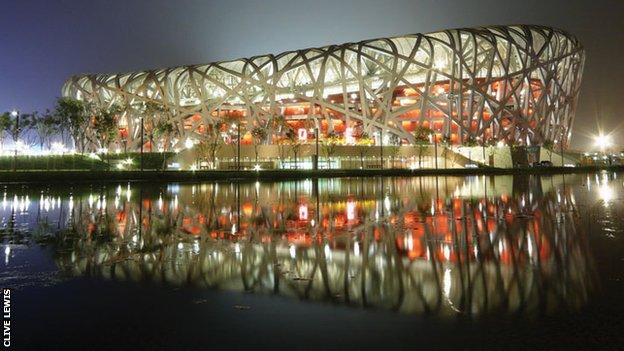 Plenty of people believe the old-fashioned fan has already been priced out of the market, of course, replaced by a more middle-class, less emotionally committed customer.
One counter-argument is that professional sport is now attracting more families, and those families spend more time and money at the venue.
Christopher Lee has designed more than 30 stadiums on five continents over the last two decades.
His CV reads like a list of must-visit venues - Wimbledon's Centre Court, Stadium Australia, Yankee Stadium, Wembley - but perhaps the most significant has already been knocked down.
In 1992, Arsenal decided to demolish Highbury's North Bank, home to its most passionate fans, and replace it with an all-seater that would both comply with post-Hillsborough legislation and change the demographics of the crowd.
"Prior to the early '90s you were designing for an 80/20 gender split," said Lee, a senior architect at Populous.
"That changed with the North Bank. We put in fully tiled toilets, family areas and spent a lot of money on the materials. The result was a huge increase in the number of women and children at games.
"Now, 20 years later, you are thinking about venues flexible enough to be a 60/40 gender split for a match and then the other way around for a pop concert."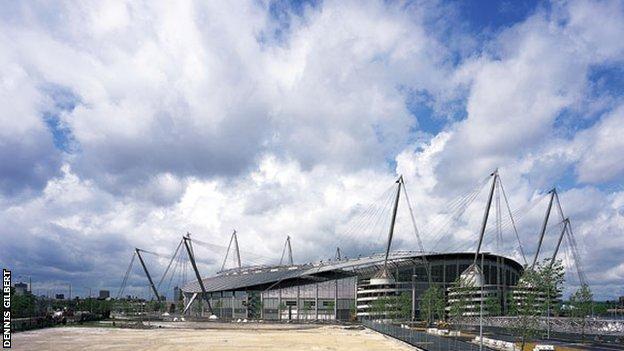 This adaptability is central to the new thinking. It has to be: these cathedrals cannot stand empty 13 days each fortnight.
Nick Merridew runs the Europe and Middle East sports team at Arup, a design firm with offices in 35 countries.
"All venues will have to be more flexible," said Merridew, whose company worked on Beijing's 'Bird's Nest' Olympic stadium and Water Cube venue.
"You will have to generate more revenue from them, so it's not just the primary sports function.
"These venues are major outlays in capital and many are empty most of the time. That will change in ways we are still exploring."
Once upon a time it was enough to give a fan a spot of concrete to stand on and a hatch to buy something hot from.
That is not good enough any more. Fans want to feel they are somewhere important.
Having spent five years trying to help Arsenal extract more revenue from Highbury, Lee and his partners designed a far more radical solution, Emirates Stadium. This was a break from the past.
"The Emirates is an example of a stadium as a civic building, the kind of architectural statement that great cities used to make with the city hall, museum or library," said Lee.
"When you talk to Arsenal's stadium manager, he is not competing for business with Spurs, he is competing with Islington High Street."
This is old hat to British sport's numerous proprietors from the United States, who have long understood that fans are consumers with finite disposable income, not just troublesome suppliers of background noise.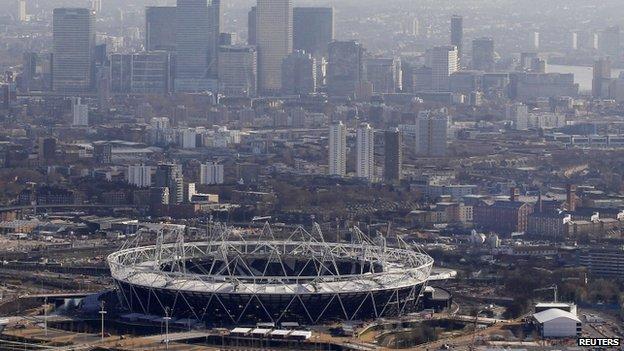 But it is not only the Americans who get this, Abu Dhabi-owned Manchester City is an example of an old-fashioned football club now thinking like a provider of 21st century entertainment.
City's Etihad Stadium has recently been shortlisted for the "customer experience" category at TheStadiumBusiness Awards.
Among its innovations are the Premier League's first permanent outdoor fan zone, "City Square", and child-friendly initiatives like face painting and lowered food counters.
But perhaps the most forward-thinking ideas relate to the electronic devices most of us are attached to these days. There are now "gaming hubs" at the Etihad, and something called "City Fan Cam", a high-resolution picture of the crowd that supporters can find themselves on, tag and then share on sites like Facebook and Twitter.
Both Lee and Merridew believe mobile technology will be perhaps the single biggest change to the live sports experience.
Lee says it will not be long before radio transmitters in your ticket will help you find the quietest turnstile, shortest beer queue and nearest toilet.
And Merridew says fans "will demand instant replays, better quality images and an enhanced experience of the event through their mobile devices".
"Just look at Chelsea's goal-that-never-was against Spurs in the FA Cup semi-final. I can see fans wanting to see that and discuss it with friends," he added.
The thought of thousands of fans fiddling with their phones will probably horrify supporters of an older vintage (you only tweet when you're winning?), but these "advances" are the tiled toilets and white wine of a decade ago - they are what the modern punter wants.
The next decade should also see the most sustained period of venue construction and renovation since Archibald Leitch's heyday a century ago.
Back then, ambitious clubs called the Glaswegian master in to provide simple but elegant solutions to the problem of squeezing as many fans into their premises as possible.
Today, clubs need smarter spaces that pack 'em in - and keep 'em there.
If the early reports of Chelsea's plan for a new home at Battersea Power Station are even half true, Blues fans can look forward to more room, more restaurants, more shops and more fun - and that will be something worth tweeting about.