Histon Football Club battle against the odds
By Peter Swan
BBC Radio Cambridgeshire
Last updated on .From the section Football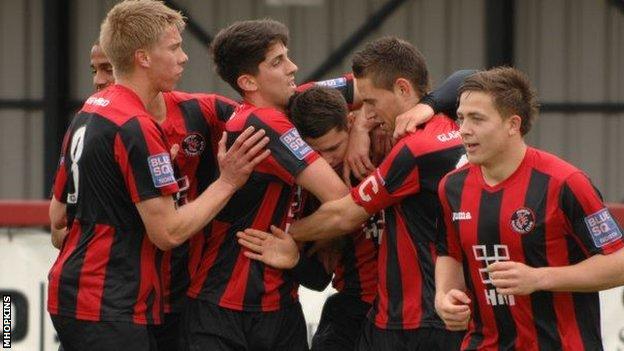 Is it possible to run a football club if you have no money? That has been the challenge facing Histon over the past year.
With falling crowds, few sponsors and debts to pay, the Stutes faced a fight to remain in the Blue Square Bet North.
But they managed it. Thanks to a squad with the lowest average age in the league, a little over 20.
"We're not the finished article, but people understand what we're trying to do," boss David Livermore told BBC Radio Cambridgeshire.
"There are young lads out there that want the opportunity to play full-time football in a professional environment."
Histon's playing budget for the past season was set at around the £130,000 mark, which for a 15-man squad plus staff, works out at just over £7,000 per player.
However, their selling point is the opportunity for players to further their careers away from the potential scrap heap of the Football League reserves.
QPR academy product Danny Fitzsimons opted to join the Stutes rather than take up the offer of a contact with Yeovil. He has been a virtual ever-present in their defence and is already attracting attention from elsewhere.
While the Stutes may lack financial backing, they do have access to top-class facilities thanks to link-ups with Anglia Ruskin University and Cambridge University Press.
They train five-days a week with the aim of recreating the training regime of a Football League side, but on a minimal budget.
"We've been shocked by how unprofessional some non-league sides are, so we've made professionalism a selling point," Livermore said.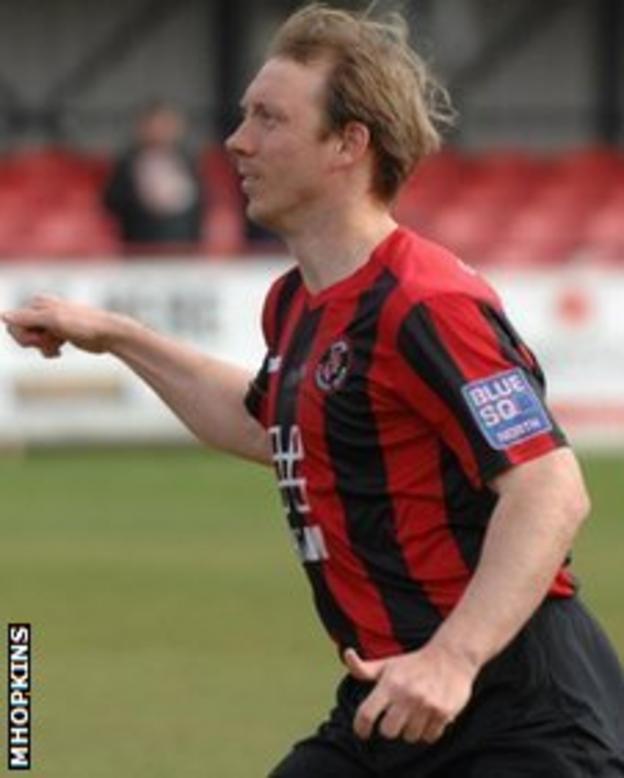 It was far from an easy season, but Livermore's side improved week-by-week. Only a large number of home draws ensured safety was not confirmed until the final day.
Young players are notoriously inconsistent, meaning they were susceptible to errors, particularly at the back. Though fortunately goals proved relatively easy to come by.
They lost just twice in their final 10 matches to finish just three points off 11th place with 12 wins from 42 matches.
But were it not for Livermore's ingenuity, Histon would almost certainly have suffered their second relegation in successive seasons.
Few coaches would have been willing to work with such meagre resources, but he has developed a philosophy and seems to be making it work.
"If we can keep moving our players on to league sides and successfully bring new players in, then we are doing our jobs properly," Livermore said.
"This is a development squad playing in an adult league, which if we can continue to make it work, is something new."
With finances becoming increasingly tight at many clubs, Livermore believes other sides may use the Histon model as a source of inspiration.
Ideally he would like to augment his squad with a little more experience ahead of next season, but he knows that keeping the club in existence has to remain their top priority.
"We have to put any talk of the Football League to one side as that just isn't realistic for a club of this size," he said.
"But if we can make this model work by playing good football with a young side then I don't see why we can't play Conference Premier football again at some point.
"We are breaking the mould a little bit as we're showing you can survive and play winning football with young, mainly home-grown, players."