Blackburn Rovers boss Steve Kean should resign, says Savage

By Robbie Savage
Former Blackburn midfielder and BBC pundit
Last updated on .From the section Football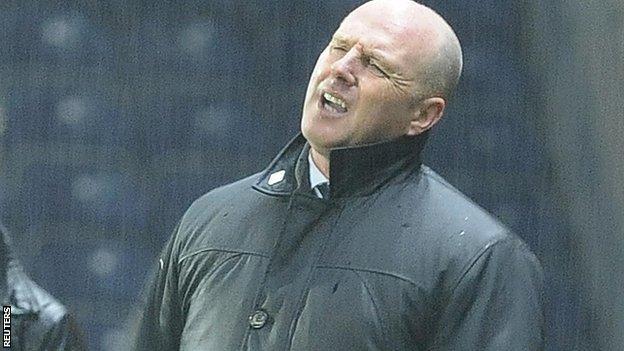 I don't think there is any way Steve Kean and Blackburn owner's Venky's can be part of the club next season.
The manager, for me now, is not good enough for the Premier League. There is an argument he is not good enough for the Championship.
I thought he should have walked after the Bolton performance [2-1 home defeat in December]. He turned it around for a bit. There were times we thought they would stay up. Now the honourable thing now is to say "we failed, I'm going to leave".
Why would you want to stay if you were Steve Kean? Yes, it is a fantastic club, but why with the owners in charge and with the hatred towards you would you want to stay? I don't know what could be going through his mind.
Blackburn defender Bradley Orr said afterwards that Kean had been magnificent this season. I have got to pull him up on that point. If the manager was magnificent I don't think Blackburn would be in that position. They have got relegated because their manager and their players have not been good enough.
Look at the players they have signed. They have not been good enough for the Premier League. After Venky's took over Ronaldinho was mentioned, but they have signed Orr and David Goodwillie. It is not good enough.
The fans have been upset with the board and the manager but have stuck by the players and I hope the players don't forget that. I have not heard the supporters have a go at the players all season.
It is the manager and the owners they dislike. I will stick up for the fans. They don't believe their manager and the owners have been good enough for their football club.
When I was here under former chairman John Williams it was a great club. The training facilities are magnificent. The ground is magnificent. But look at Leeds and Manchester City. When they went down they were relegated again to League One and they are bigger clubs than Blackburn. I do fear they could slide down another division.