Macclesfield Town chairman eyes swift manager appointment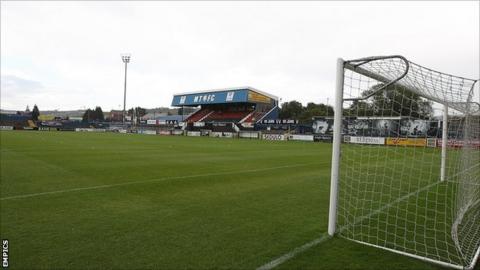 Macclesfield Town chairman Mike Rance has said the process to appoint a new manager is moving quickly.
But the Silkmen were knocked back by Southport, who rejected their approach for manager Liam Watson on Wednesday.
Brian Horton left the Moss Rose on 30 April, just two days after the club were relegated from League Two.
Rance told BBC Radio Manchester: "We're well down the line with the process. I've got a shortlist and it won't be long before we're talking to people."
He added: "People see Macclesfield as a well-run club. We've had a lot of applications and we'll consider them carefully.
"We want to make a quick appointment if we can because it will be nice to have someone in place before we get to retained lists and things like that.
"But we also want to make the right decision, so it's a question of balancing speed with getting it right."
Macclesfield's 15-year stay in the Football League ended with a 2-0 defeat at Southend on Saturday, and now attentions are turning to their attempts to bounce back at the first time of asking.
"The finances are OK and my hope is that we'll be able to have a budget that's relatively competitive in the Conference," added Rance. "We won't be right at the top by any means, but we'll be there or thereabouts.
"We intend to slim things down, take the opportunity to change a bit and give it a real go."