Defender Pablo Mills among six released by Crawley Town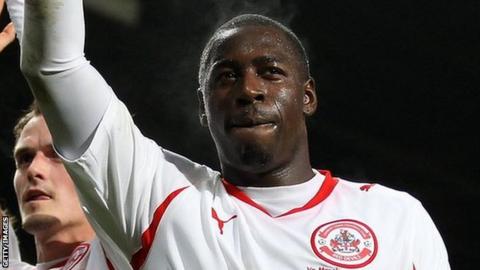 Pablo Mills is among six players released by Crawley Town, who won promotion to League One on Saturday.
The 27-year-old began the season as captain but was stripped of the armband in April following his part in a post-match brawl at Bradford.
The defender scored five goals in 63 appearances for the Reds after joining from Rotherham in August 2010.
Dean Howell, John Dempster, Ben Smith, Glenn Wilson and Byron Napper have also departed the Broadfield Stadium.
Meanwhile, the West Sussex side have offered new deals to goalkeepers Scott Shearer and Michel Kuipers.
Caretaker manager Craig Brewster told the club website: "Some difficult decisions have had to be made.
"We thank everyone who is leaving the club for the part they have played in getting the club into League One.
"We have a good core of players to take us into next season and the task now is to add to that squad."