Jersey FA boss nominates Phil Austin as new president
Last updated on .From the section Football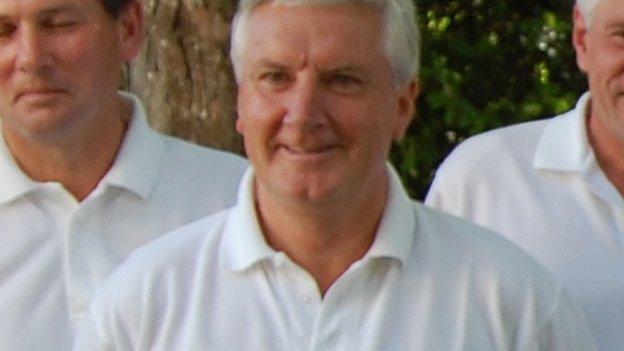 The head of Jersey's 2015 Island Games Organising Committee, Phil Austin, has been nominated to lead the Jersey FA by JFA boss Ricky Weir.
Jersey's 20 football clubs will vote on a successor to Ricky Weir this summer after announcing he was stepping down as presdient of the association.
"He's a man of tremendous stature within the local community," Weir said.
"He brings a tremendous amount to the table - he's a massively passionate football person."
Austin was also part of the team that successfully bid for the 1997 Island Games and a member of the 1999 working party set up by the Jersey FA to look at the future of football in the island.
That body decided Jersey's best interests were in trying to be recognised as an international nation by Fifa and Uefa, rather than have a team playing in an English league, a road that Guernsey have successfully gone down.
Austin has worked in the island's finance industry for many years, heading Jersey Finance, the body which promotes the island's banking industry, and a number of major firms.
"He will have contacts in many areas that I can't access," Weir told to BBC Radio Jersey.
"I would hope that the local footballing electorate will endorse his nomination come July," Weir added.
Fellow candidates are yet to put forward their nominations during what is a period of change at the top of the island's FA.
Chief executive Paul Creedon recently left his role, with JFA treasurer David Brookland taking his place.