Rangers takeover 'still on course' says administrator

By Chris McLaughlin
Senior Football Reporter, BBC Scotland
Last updated on .From the section Football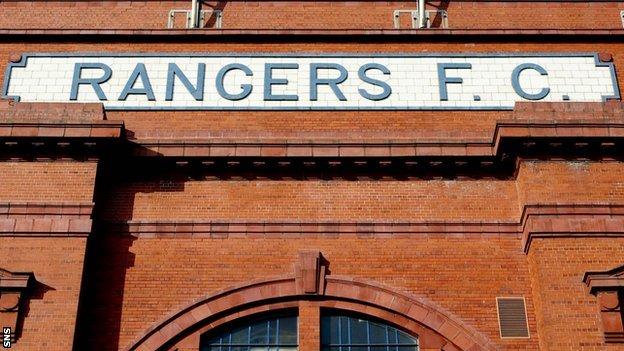 Rangers' administrator believes it can secure the club's future before the end of the week, despite American tycoon Bill Miller withdrawing his offer.
Duff & Phelps' David Whitehouse says two of three bidders are new to the process, with none contemplating liquidation of the present club.
Whitehouse also claims that a UK-based consortium has reached an agreement with owner Craig Whyte.
Transfer of his shares are required for a Company Voluntary Arrangement.
But it is the only bidding party considering such a CVA process, with the others pursuing a "newco" route - where a new company would be formed while the old company deals with the inherited debt - as proposed by Miller.
It is believed that the Far East consortium led by Singapore-based businessman Bill Ng, who had dropped out of the process before Miller was given preferred-bidder status, has renewed his interest.
Neither Sale Sharks owner Brian Kennedy, nor former Rangers director Paul Murray's Blue Knights consortium, who had joined forces in opposition to Miller's bid have returned to the table with a fresh offer.
"We have had contact from one of those parties, but they don't form part of the group of bidders that we've indicated," said Whitehouse.
Miller had claimed that extent of Rangers' financial problems had only become apparent once he was given more details over the weekend and that this had contributed to his decision to drop out.
"It entirely depends on what your ambition is for the club in terms of player squad, etc, and how you maintain the club going forward," countered Whitehouse.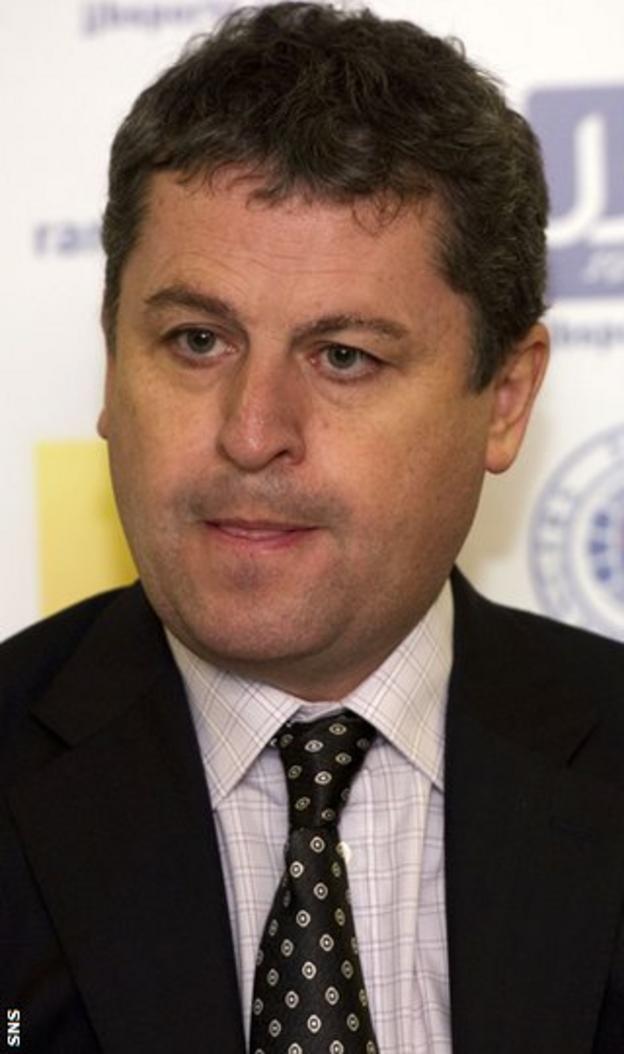 "If you don't invest heavily in the player squad, and you accept that you're going to compete competitively at simply domestic level over the next 12-24 months, it is quite easy to see a break-even model.
"But to achieve that break even model, you have to be comfortable that the fans are going to turn up and renew season tickets and you're going to get that core revenue through the gate receipts.
"On a core trading model, there isn't a cash deficit unless you invest in players or unless you assume that there's going to be a deterioration in gate receipts."
Miller had feared that scenario after receiving negative emails and seeing protest banners at Rangers' home game against Dundee United.
Whitehouse said that the American's offer had at least had the benefit of bringing three, possibly four, other bids to the table and he insisted he was still working to the same timetable.
"Whether it is likely, we are going to be in a better position to say that by mid-day tomorrow," he said.
"The structure of deals being discussed vary, but all are working to timetable that they have to be completed by the end of the season."
Whitehouse said that all of the fresh bids were near the proposed purchase price of £11.2m offered by Miller, who had substantially outbid the Blue Knights.
He revealed that an additional cash requirement of between £1m and £4m would be required to run the club.
However, Whitehouse stressed that gate receipts worth £6-10m from season tickets would be available to a new owner assuming the deal made by Whyte with Ticketus to fund his takeover last year was broken.
The administrator pointed out that the bid contemplating a stand-alone CVA had a "number of hurdles" to overcome but that Whyte's shares were not an obstacle.
"Our view is that it is challenging, but it is not impossible," he said.
"We are aware that they have had discussions with Craig Whyte which have reached a satisfactory conclusion from their point of view that doesn't involve them paying any money."
However, Whitehouse pointed out that the CVA option faces a cash shortfall problem of up to £3m per month at the end of the season as the process could not now be completed in time.
"After the creditors' meeting, there is 28-day period where technically people could appeal the CVA, so there's a level of vulnerability during that period," he said.
Whitehouse was not contemplating failing to find a buyer.
"It would be a pretty bleak picture," he admitted. "But those offers we have on the table and the proposals in place are all capable of being delivered before the end of the season."