Oxford United to seek fitness help from Wigan Warriors
Last updated on .From the section Football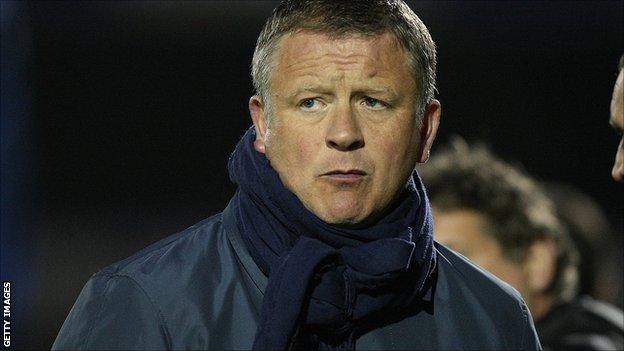 U's seek help from Wigan Warriors
Oxford United manager Chris Wilder says he intends to seek the advice of fitness experts from Super League side Wigan Warriors.
U's chairman Kelvin Thomas has been among those to suggest fitness had been an issue this season.
The U's owner, Ian Lenagan, is also chairman of Wigan, and Wilder says he intends to take advantage of the link.
"We have fantastic connections with Wigan who place a massive importance on fitness," Wilder told BBC Radio Oxford.
"It's part of the club that we need to study and improve because obviously from my point of view as manager I need players on the training ground and available for selection."
The U's missed out on a play-off place by four points after failing to win any of their last seven games, with Crewe pipping them to the final spot.
And Wilder admitted there was an issue with fitness, and said the club intend to rectify the situation.
"We are always trying to make them fitter and raise the bar and make the levels better," Wilder added.
"We've been a bit unfortunate this season through the unavailability of players missing training and vital training days through injury.
"Some have been unfortunate and some we have to look at to see if we can improve that department. We are looking to improve everything at the club and we need to look at that area as well."
Wilder also says the club intend to reduce the number of loan players they utilised last season, an issue which some supporters have been critical of.
"We had a couple of departures through the season which didn't help. These things do happen at football clubs," Wilder continued.
"I'll be more than happy to have my own set of players throughout the season and some clubs do have that and normally it is those teams who are successful.
"The last three seasons we've been lucky in that we haven't suffered any major injuries, but this season we did and especially at the top of the pitch.
"Sometimes you might have to bring one [loan player] in to lift things and raise the bar, but we had three loan players at the top of the pitch which is not ideal. But we've had to do that."