Graeme Souness dismisses link with bidder for Rangers
By Chick Young and Chris McLaughlin
BBC Scotland
Last updated on .From the section Football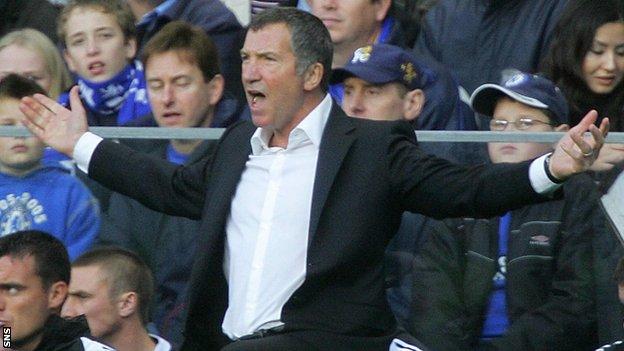 Former Rangers manager Graeme Souness says he has not been contacted about being part of a takeover bid for the club - and that he is not interested.
A UK consortium bidding to take control has indicated to the administrator that it wants the former Ibrox player-boss to be part of its plans.
But the 59-year-old, sacked by last club Newcastle in 2006, dismissed the link when contacted by BBC Scotland.
Sale Sharks owner Brian Kennedy remains involved in the bidding process.
However, his is not one of the three bidders who have had detailed discussions with the administrator after American trucking tycoon Bill Miller withdrew his offer.
The Far East consortium led by Singapore businessman Bill Ng has returned to the negotiating table after having a previous offer rejected.
But joint administrator David Whitehouse revealed that the two other groups are new to the process and have connections to the Glasgow club.
"They are known names in both football and also within the Scottish community," Whitehouse told newspapers.
"Brian Kennedy is what I would describe as the fourth bid."
Having had his own bid rejected early in the process, Kennedy aligned himself with the Blue Knights consortium led by former Rangers director Paul Murray.
Kennedy then urged support for Miller's offer once the trucking tycoon was named preferred bidder but appeared to leave his options open to become involved again by having discussions with Craig Whyte about the transfer of the owner's shares.
The two fresh bidders, according to the administrator, now have an agreement in place with Whyte, who bought the club for £1 from Sir David Murray a year ago.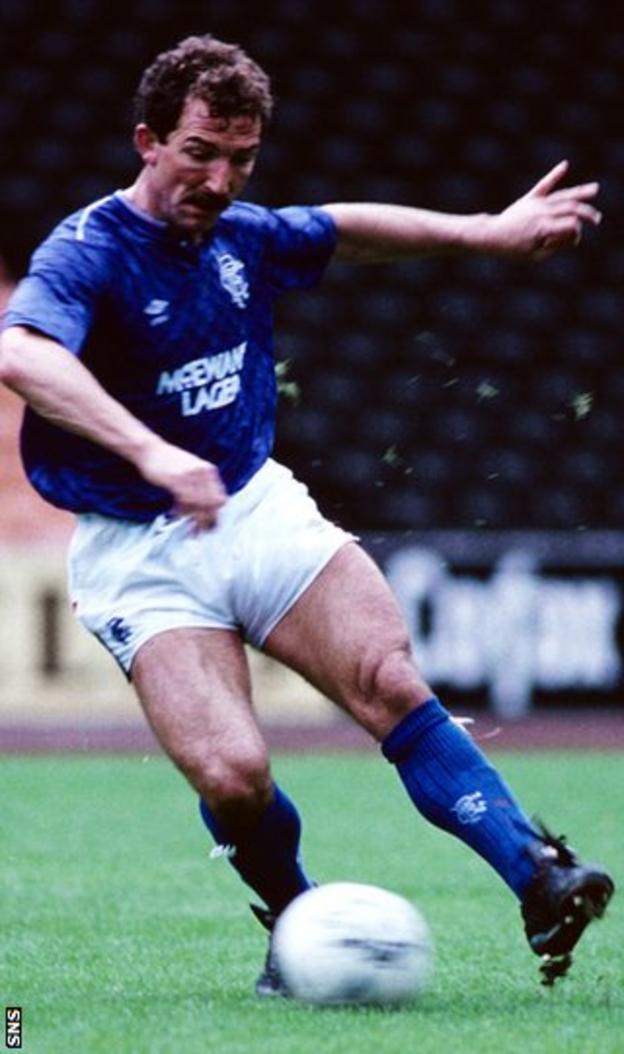 "To our knowledge, there are written agreements in place with two of the bidders to transfer his shares," said Whitehouse.
"People say he is selling his shares, but he is doing that for a nominal consideration of a pound.
"Craig Whyte is not going to benefit from this process."
Speculation has also linked former Rangers manager Walter Smith with being part of interested consortia, but Whitehouse insisted the bidders wished to remain anonymous for now.
"We've had some quite detailed discussions with three of the four bidders," said the joint administrator.
"They are very real bidders and, although two of them are very late to the table, they are actually very advanced in their thought process, well-engaged with advisors and well-funded.
"They would be - I believe - popular with fans. Both bids.
"There is certainly a more natural empathy with the club than Bill Miller had.
"There is a Rangers connection there. They want anonymity, but that will break in the next 24 to 48 hours.
"These bidders are in a position where they are well known and, if they put their heads above the parapet, there will be a crescendo of interest and support and they don't want that yet.
"They will only do so if they are in a position of likely success."
Meanwhile, Ng has been quoted in The Straits Times confirming he was asked to return to the bidding process after Miller decided to withdraw.