Lechantre decides not to be the new coach of Senegal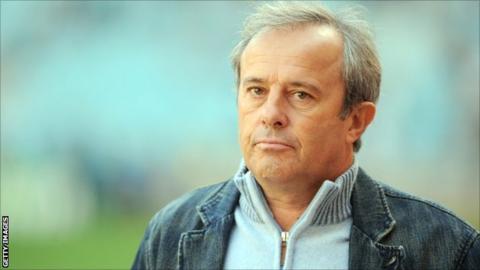 The Senegal Football Federation (FSF) has told the BBC that Frenchman Pierre Lechantre has decided not to become coach of the Teranga Lions after all.
The former Africa Cup of Nations winner was named as the new coach in April.
"I received the contract last week, but I did not have the necessary guarantees to carry out my mission to lead the national team of Senegal," Lechantre told French sports newspaper L'Equipe.
Assistant coach Joseph Koto will take charge as caretaker.
He will be in charge for Senegal's 2014 World Cup qualifiers in June at home to Liberia on the first weekend and away to Uganda a week later.
Koto will have the coaching staff of the Senegal Olympic squad, which includes former captain Aliou Cisse, to assist him for those matches.
Lechantre told the FSF that he was concerned about stories there was a split within the federation over who should coach the Teranga Lions.
Bruno Metsu, who led Senegal to the 2002 World Cup quarter-finals, had also been considered for the post.
As a result Lechantre had demanded six months salary in advance but the FSF could only offer three months, as it would have to be agreed by the government.
"We told him yesterday that we had to agree over this aspect of the contract and finalise it quickly or to stop the negotiations," FSF president Augustin Senghor told BBC Sport.
"This morning we talked to him and we couldn't reach an agreement and he decided to give up on being our new coach."
Senghor added that Koto could get the job permanently if he does well in the World Cup qualifiers in June.
The FSF are looking to replace Amara Traore, who was fired after a disastrous Nations Cup earlier this year.