Ryan Giggs gets Team GB go ahead from Manchester United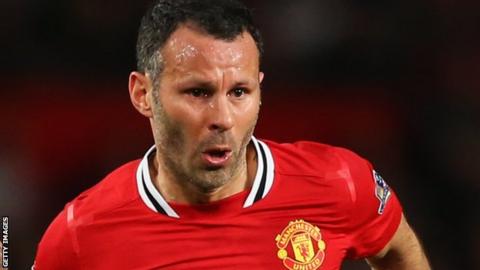 Manchester United have given Ryan Giggs the go-ahead to play for Team GB at the Olympics but will not allow any of their other over-age players to do so.
The ex-Wales captain is believed to be on a shortlist of 80 for Team GB.
It is understood United have contacted the Football Association to say coach Stuart Pearce cannot select their over-age players, apart from Giggs.
The FA say they subsequently informed the club that Giggs was the only over-age United player being considered.
United have also said that Mexican striker Javier Hernandez will not play at the London Olympics.
Hernandez had initially been selected as one of Mexico's three over-age players for the tournament but Reds boss Sir Alex Ferguson said the striker needed to rest.
And the club have ruled out Team GB coach Pearce picking Rio Ferdinand, Wayne Rooney, Paul Scholes and Jonny Evans for the Olympic tournament at London 2012 as over-23 players.
A 2008 Court of Arbitration for Sport ruling states clubs have the right to refuse to release players for the competition as it is not on the international calendar, but United are only taking that position on their over-age players.
Tom Cleverley, Danny Welbeck, Phil Jones and Chris Smalling could be part of the Olympic squad if they are not picked for the England Euro 2012 squad.
Giggs won 64 caps for Wales between 1991 and 2007 but never played in a major international tournament.
The 38-year-old has previously indicated he would accept an invitation so long as the Football Association of Wales did not oppose him doing so.
The FAW fear Team GB could threaten their independence and, although they oppose Welsh internationals featuring at the Olympics, they have said they will not stop them from taking part.