AFC Bournemouth: Eddie Mitchell defends Paul Groves appointment
Last updated on .From the section Football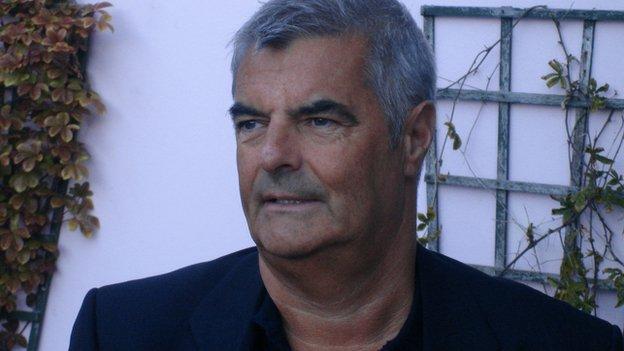 Bournemouth chairman Eddie Mitchell has defended the choice of Paul Groves as manager, after naming him on Friday.
Groves won just two of eight games as caretaker boss and some supporters have questioned the decision to appoint him saying he is just a 'yes man'.
"People can say what they want, but the facts are you don't get to where I have got in life by employing 'yes men'," Mitchell told BBC Radio Solent.
"I'm sure Paul and Shaun are definitely not 'yes men'."
Mitchell added: "I believe people should have their own views on things and be able to pass those views on as strongly as they feel about them."
Mitchell admitted in April Groves was his number one choice, and he has moved quickly to appoint him despite a number of well known names showing an interest in the role.
But Mitchell says they were never an option with Groves and his assistant Shaun Brooks the perfect candidates.
"We discussed the performances since Shaun and Paul have come in and we were pleased with the way they conducted themselves," added Mitchell.
"We were pleased with their own ambition and what they think the club can achieve and it seemed sensible to keep them in toe.
"Lots of people have come forward who are household names but these people didn't have any knowledge of the players we have at this club and Paul and Shaun do.
"If you look at the finances they would have come at a cost and we have to use our finances to the best of our ability and we believe the appointment of Paul and Shaun is a great one for the club."
Mitchell added that he would not interfere with on-field matters, leaving Groves to get on with the job.
Earlier in the season co-owner Maxim Demin's wife was reported to have spoken to the team during half-time.
"Their knowledge in football is a lot greater than mine so they've got to be left to get on with it," said Mitchell.
"We've got to watch from the side lines, that is how football is but we have got have a close relationship with them and advise them on different things that are not related to football and I'm sure we will have a great relationship."