Torquay boss dismisses Eunan O'Kane Swindon bid rumours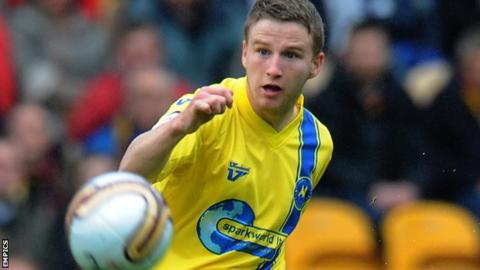 Torquay United manager Martin Ling says there is no truth in stories that Swindon have put in a bid for Irish Under-21 midfielder Eunan O'Kane.
The highly-rated 21-year-old, who made the League Two team of the year, scored five goals in 49 games in the 2011-12 season.
"There's nothing in it," Ling told BBC South West.
"Swindon aren't stupid enough to come in and make a bid with three games of the play-offs left."
Ling continued: "Anyone who writes that story needs their head testing to be honest.
"Do they think I'm going to agree a fee for Eunan O'Kane with three games to go in the play-offs? Let's get real about it."
But Ling admitted that his side's performances this season mean that his players will interest other clubs.
"If I don't get bids for my players at the end of the season I'll be very disappointed because they've been outstanding this season," he added.
"There will be players that court interest come the summer, Eunan will be one of those players, but not three days after the season has finished, that's for sure."