Chris Tardif says Guernsey FC has extended his footballing career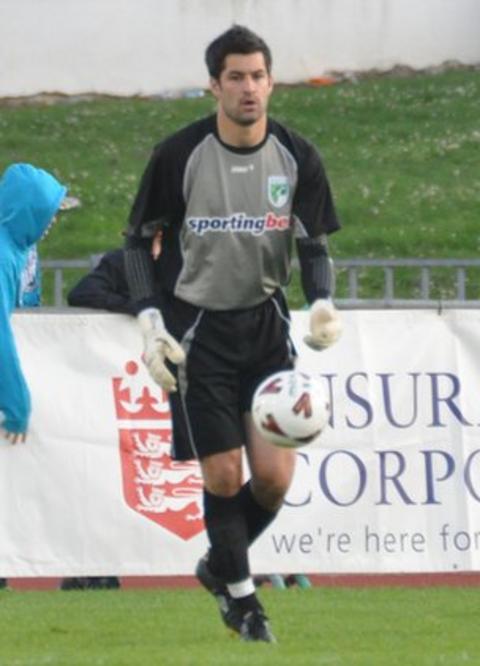 Guernsey FC goalkeeper Chris Tardif says the formation of the club has extended his footballing career.
The 32-year-old says he was planning to retire after returning to live on his native island, but wants to carry on.
He spent just over three years at Oxford United before leaving the club in September 2007, having also played for Bournemouth and Portsmouth.
"I wasn't planning on playing football for anyone this year," the goalkeeper told BBC Guernsey.
"But with the invention of Guernsey FC it's prolonged my career and I hope it stays that way for a good few years.
"I've got a feeling in my mind where we will end up and I would like to take us there."
Tardif played 64 times for Oxford United in League Two and the now Blue Square Bet Premier, having initially come through the ranks at Portsmouth.
He played five games in what is now the Championship for Pompey between February 2001 and August 2002, before going out on loan to neighbours AFC Bournemouth, where he played 15 times.
This season, Guernsey FC have won the Combined Counties Division One title in their first season in an English league, as well as taking the league's Premier Cup.
"There's a lot of time spent on the training field and a lot of time spent in the air this year travelling away from family and friends," he said.
"But if you want to achieve anything you have to be a bit selfish and have a really understanding family that let you do that, and everything we've put in has come to fruition this year."