Man Utd have summer plan to keep pace with City - Ferguson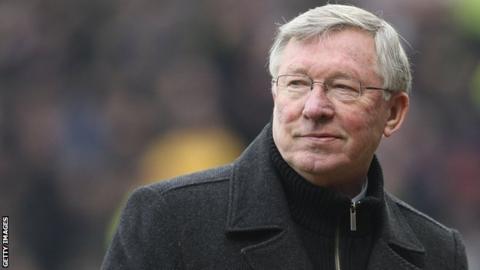 Manchester United boss Sir Alex Ferguson says the club have plans in place to make sure they keep pace with rivals Manchester City.
City host QPR on Sunday and will win the league title if they match or better United's result at Sunderland.
"They [City] are not going away," said Ferguson. "We've got ideas about where we are going in the summer and we will be ready for a challenge next year.
"Whether it is as champions or runners-up, we will be ready for it."
City are favourites to win their first top-flight crown in 44 years as they enter the final game of the season level on points with United but with a better goal difference by eight.
Ferguson expects the Blues, backed by the vast wealth of Abu Dhabi-based owner Sheikh Mansour, to continue to strengthen in the summer.
But he said: "We are certainly not going away, that's for sure. The great thing about this club is that it has an inbred discipline about what is needed to win a league. That has shown itself this season again."
United were closing in on the title before they let an eight-point lead slip in a run-in which included a loss at Manchester City.
Although Ferguson believes City's financial clout has helped them, he does concede that rival boss Roberto Mancini will deserve credit if he manages to steer the blue half of Manchester to the title.
"To win the league is not easy," said Ferguson. "Many people underestimate how difficult it is to win our league.
"Yes, of course, he [Mancini] has had a big financial advantage over everyone but you have still got to put a team on the pitch and pick the right players.
"The manager must take the most credit if you win the league here because, when you've got squads of players, trying to orchestrate harmony in the place is very important.
"To make everyone feel like they have played their part is not easy in the modern game. To win the league is a massive step forward for Mancini."