St Johnstone midfielder Chris Millar ponders Australia move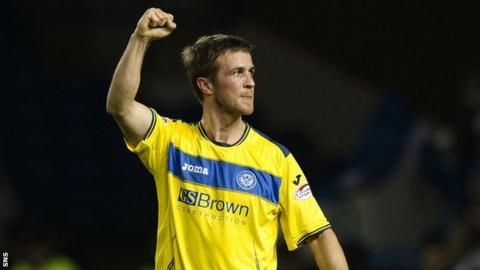 Chris Millar is considering a move to Australia after rejecting the offer of a new contract at St Johnstone.
Millar has been with Saints for four years after joining from Morton.
"I dare say some people will think that I am silly to refuse the offer of a two-year deal," Millar told the St Johnstone website.
"Time will tell if it is a good or bad decision although I have to stress that I have not shut the door on Saints completely."
The 29-year-old, who has not received a firm offer from another club, has sought advice from former St Johnstone players about a possible transfer Down Under.
"I've spoken to Simon Miotto and Mark Robertson who are both from Australia," added Millar.
"They have both said it would be a great move for me and the family and I am keen to experience the lifestyle out there."