Euro 2012: BBC pundits assess Roy Hodgson's England
Last updated on .From the section Euro 2012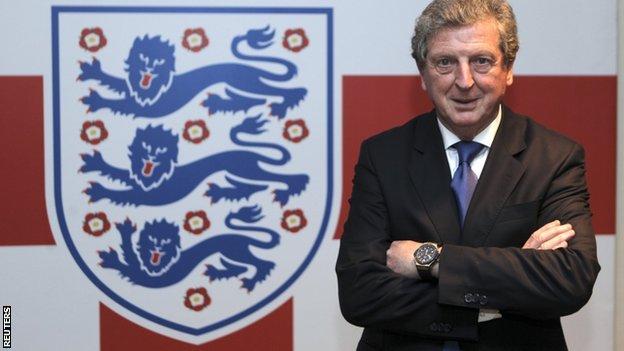 England coach Roy Hodgson named his 23-man squad for Euro 2012 on Wednesday ahead of the tournament in Poland and Ukraine.
His team are in a group alongside France, Sweden and co-hosts Ukraine.
BBC pundits assess England's chances in the tournament, address the key issues that Hodgson faces and look at the other sides in the reckoning for Euro glory.
How do you rate England's chances?
Former England winger Chris Waddle: "England are not fancied, and rightly so, and if they get out of the group they have done well. To win it they would have to play well and need a bit of luck.
"The only way England could win it is in a similar way to how Greece won it [at Euro 2004]. England have nothing to lose, even though we always build them up to say this is the year.
"Former coach Fabio Capello is second to none, but you can only work with the players you've got. If you don't have the quality of player you can organise teams to make them hard to beat and change tactics slightly."
Former Wales international Robbie Savage: "Getting out of the group will be a success. France are the dark horse of the competition and England will struggle against Sweden and the co-hosts Ukraine. Wayne Rooney is suspended for two games so England are without their talisman.
Former England goalkeeper David James: "At the 2010 World Cup in South Africa everyone pinned their hopes on Rooney. He was going to win us the World Cup and we were going to help him do it. Take that out of the equation and it becomes a team game. The selection of the team, especially if it's based on statistics, will be based on whoever is playing well at the time, and going forward as a group. France played well when they came to Wembley in 2010, while a few years ago Ukraine were the only team in a qualifying group to beat us, so it's going to be tough, but I think coach Roy Hodgson will be able to get a good performance from the squad."
What do you make of Roy Hodgson's appointment?
Savage: "I think it's a good appointment. He's not the media's choice or the public's choice, but as a man and as a coach he's fantastic. If you take Liverpool off his CV he'd be the outstanding candidate for the job. Look at what he did with Fulham and West Brom. He's got great knowledge of the game, he speaks five languages, he ticks a lot of boxes. When Steven Gerrard comes out and says give him a chance you've got to respect what the Liverpool player says, not members of the media."
Former Denmark midfielder Jan Molby: "Roy's got a fantastic name in Scandinavia. You speak to anyone in Copenhagen, they love the legacy he left from managing over there. In fact, if you ask people in Scandinavia, they think Hodgson's appointment will improve England's chances."
James: "There's a long-term goal with a long-term contract. Hodgson is heavily statistics and performance based with regard to selection. He's dropped supposed stars when they haven't performed as his stats would suggest."
Do players respond to stats and organisation?
Former England defender Martin Keown: "I'm told Roy likes to work with shape almost religiously, every day he's doing that with players. But at a major tournament it is also about killing boredom too and that's down to the manager. You've got to have the right ambience between him and the players and he's got to know when the lads want to blow off steam.
"At the last tournament it was a big problem. Capello didn't really get it, maybe it was cultural. This tournament we've got an English chap, maybe he'll understand. We're social animals, the English, we might want to talk to each other now and again, I don't think Capello did that.
James: "Out in South Africa the facilities were second to none, we had everything we needed, but it was all in the same complex. We always had football pitches in the background, you never have the separation between work and relaxation."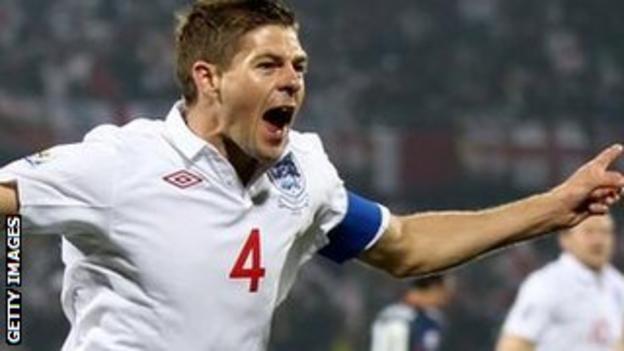 What teams and players do you think will do well at Euro 2012?
Savage: "Germany - they've got fantastic players, Bayern Munich are going fantastically well in the Champions League. I also think the Netherlands will do well and I'm looking forward to watching Spain striker Fernando Llorente.
Former England defender Danny Mills: "Germany have two years' more experience after the World Cup and Bayern are in the Champions League final, which might give them a bit of extra spark. Bastian Schweinsteiger will be significant, I've seen him play a number of times for Bayern and he's been superb. He defines Germanness."
James: "Germany - they're going into it with a very young squad, they were European Under-21 champions. They dismantled us 4-1 in the World Cup and they also dismantled Argentina. It's a natural progression and they are going to be a force to be reckoned with. But I'm tipping England to win with Milner as the top player."
Keown: "I'm interested in Spain. A lot of their players at Barcelona didn't win domestically this year. It's coming up to the changing of the guard for the Spanish, have they got the hunger to carry on winning? Watch Cesc Fabregas, the Spanish great of the future."
Waddle: "If Spain can recharge their batteries I think they can win it, but they look tired at the moment. Will Xavi, Andres Iniesta or Sergio Busquets run the show? If not Germany, with Mesut Ozil."
Molby: "I think Spain will win it, they will recharge their batteries, most of them are not involved in the Champions League final. I'm really looking forward to seeing Kevin Strootman, he's the new defensive balance for the Netherlands. He's set for a big move this summer."