Garth Crooks's team of the season

By Garth Crooks
BBC football pundit
Last updated on .From the section Football
In the 20 years I've been watching the Premier League I don't think I've seen an end of season like it. The outcomes were completely unpredictable until the last ball was kicked.
Many congratulations to Roberto Mancini and his team, who have faced so many tests and trials and came through their greatest challenge of all. They are worthy champions.
Commiserations to Manchester United who have shown grace in defeat and Owen Coyle's Bolton, who with a fair wind and a bit of luck may return to the Premier League the season after next.
My team of the season has been chosen on my weekly selection throughout the season. Take a look and to see how your team compares. Join the debate on Twitter using #BBCFootball.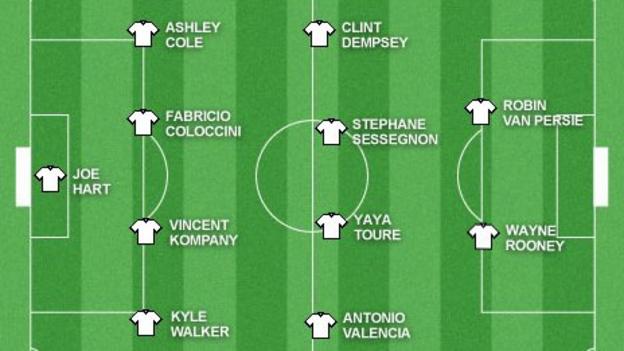 GOALKEEPER - JOE HART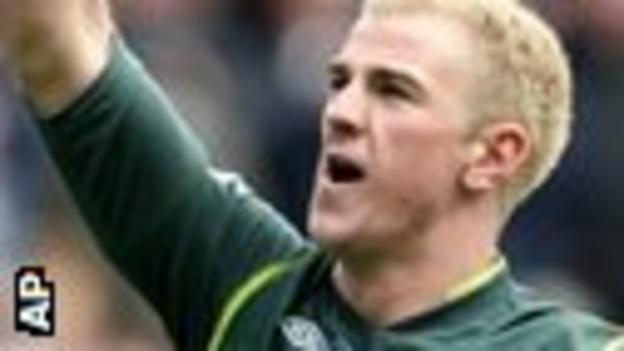 What a season this young man has had. I was immensely impressed with him when I interviewed both Joe and Carlos Tevez for Football Focus at the beginning of the season. Tevez was getting the plaudits at the time but little did we know that Carlos would throw all his toys out of the pram in Germany.
The next time Joe was interviewed he showed maturity beyond his years by keeping a sense of perspective about Carlos and remaining remarkably upbeat about City's title chances. His calmness under pressure has been the feature of his season. It's wonderful to see a young English goalkeeper amongst the greats again.
Did you know? Hart kept the most clean sheets in the PL this season (17), while only David de Gea (77.9%) had a higher saves-to-shots ratio (77.0%)
RIGHT-BACK - KYLE WALKER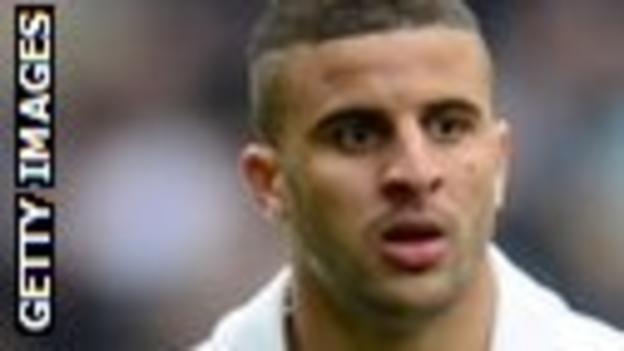 At last England has unearthed a natural right-back, who, if he keeps a cool head and develops his ability to defend, could be playing international football unopposed for the next 10 years. The last time I saw a young full-back play the game with such desire to attack was Arsenal and England International Kenny Sansom. Now there was a full-back.
Did you know? Walker played more minutes of Premier League football this season than any other outfield player under the age of 22 (3230).
LEFT-BACK - ASHLEY COLE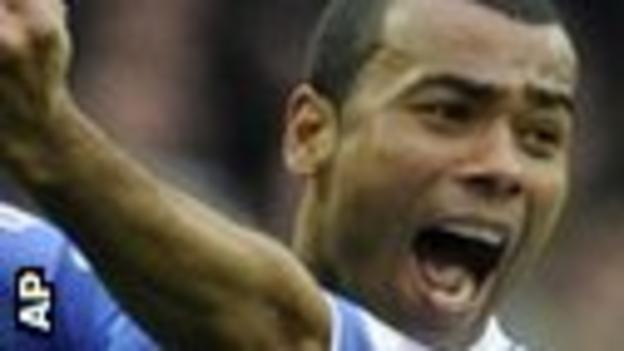 There can't be a full-back in the world who can attack and defend with the same intensity as Ashley Cole. At the end of last season I spotted that he was struggling with his ankle in games and asked him why. He said that he had floating bone in the joint and needed an operation.
I asked him why did he insist on playing and not have the operation. His reply. I want to play football. He had the operation in the close season and has never looked back. He's had a terrific season and is back to his best.
Did you know? Cole assisted more goals than any other defender in the Premier League this season (six).
CENTRE-BACK - VINCENT KOMPANY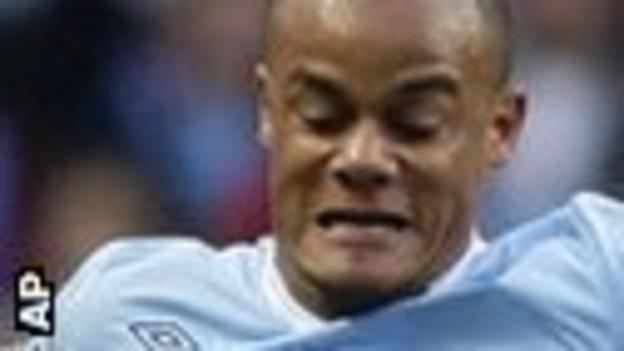 Manchester City's player of the year and quite rightly. Successful dressing rooms need impressive captains and Vincent's leadership qualities have been immense. There must have been amazing tension created by Tevez walking out on his team-mates, only for his return to be accepted with open arms by the skipper and that needed the charm of a United Nations peace envoy.
He then had to manage Balotelli's histrionics, which frankly must have tested his patience to breaking point. Throughout all of this Man City have not been out of the top three. A natural-born leader if ever I saw one.
Did you know? Since Kompany's arrival, City have conceded 0.91 goals per game with him starting, compared wit 1.55 without him.
CENTRE-BACK - FABRICIO COLOCCINI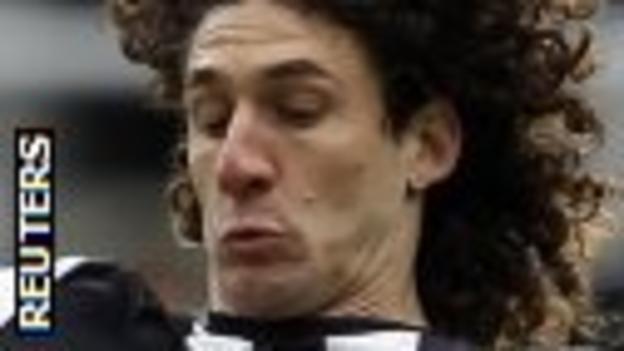 They tell me in the North East that his lack of English was a contributory factor in his poor form when he first arrived at Newcastle. I'm not exactly sure just how much English one needs to play football, but if the original suggestion is true his vocabulary must have come on in leaps and bounds this season.
When he plays he is a colossus for the Magpies and the inspiration behind most of their clean sheets.
Did you know? Coloccini had the best pass completion rate at Newcastle in the PL this season (84.1%).
RIGHT WING - ANTONIO VALENCIA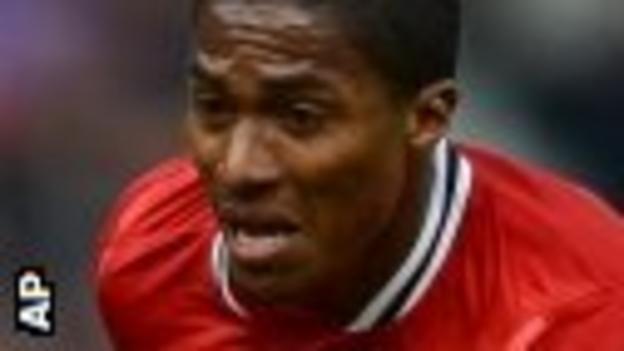 I don't know how many world class players have come from Ecuador but Antonio Valencia must be one of them. Many an eyebrow was raised when Sir Alex signed him from Wigan. Remember he was brought to replace Ronaldo, who decided to join Real Madrid after United's Champions League defeat by Barcelona.
Since Antonio's arrival at Old Trafford he has arguably been their most consistent performer. Providing the ammunition for Welbeck, Hernandez and especially Rooney to add to their goal-scoring tally this season.
United have always been a team renowned for having great wingers in the past and Valencia is in that mould. There have been countless occasions this season when this unsung hero has kept United in the title race. Do the United fans have a song for him?
Did you know? Only David Silva (15) made more assists than Valencia in the PL this season (13).
LEFT WING - CLINT DEMPSEY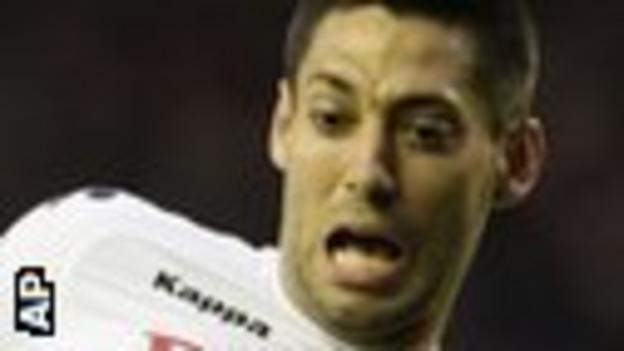 For years football fans in Europe refused to take players from the USA seriously. Not any more. Brian McBride, Landon Donovan, Brad Friedel are just a few names among a growing list who have made a huge impact on European soccer. However none of them has made the impression Clint Dempsey has.
Without doubt the most successful American to play in Europe and a player who gets better with age. His difficulty now is, does he stay at Fulham or move on to bigger and better things? In my view he is capable of playing for any of the top four teams. The fact that he doesn't is a reflection on the managers who run them not the player.
Did you know? Dempsey became the first American player to score 50 Premier League goals. Only Robin van Persie (53%) had a hand in a higher proportion of his team's goals in the competition than Dempsey this season (48% - 17 goals, six assists).
CENTRAL MIDFIELD - YAYA TOURE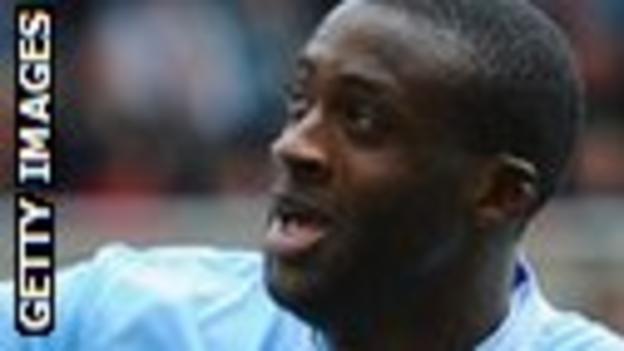 There are two players in my team of the season who have won more selections than any other and Yaya is one of them. Without doubt the most unassuming and humble professional footballer I have ever met. On the field of play however, he's a giant.
Totally committed to the cause, ever-present and the professional's professional. City made one hell of a mistake when they bought Robinho but they more than made up for it when they acquired Yaya Toure. Pity Arsene Wenger never took Kolo's advice and signed his brother Yaya after repeated requests. If he had it might have been Arsenal lifting the title and not City.
Did you know? Toure completed more passes per 90 minutes (82.2) than any other regular player in the Premier League this season.
CENTRAL MIDFIELD - STEPHANE SESSEGNON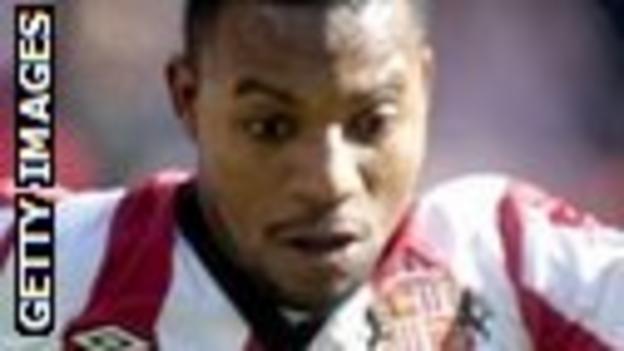 Sunderland were having a turbulent season when the arrival of Martin O'Neill provided the Black Cats with renewed impetus. Players like James McClean, Phil Bardsley and Seb Larsson all felt the surge provided by O'Neill's arrival but none more so than Stephane Sessegnon.
To be fair he was playing well under Steve Bruce but O'Neill seemed to give the player a confidence that went beyond anything we had seen before from the West African. One of his performances prompted me to suggest that in the light of the demise of Ryan Giggs and Paul Scholes, Sir Alex could do much worse than take the Benin star to Old Trafford. My views have not changed.
Did you know? Only David Silva (86) set up more shots for his team-mates in open play than Sessegnon in the Premier League this season (71).
STRIKER - WAYNE ROONEY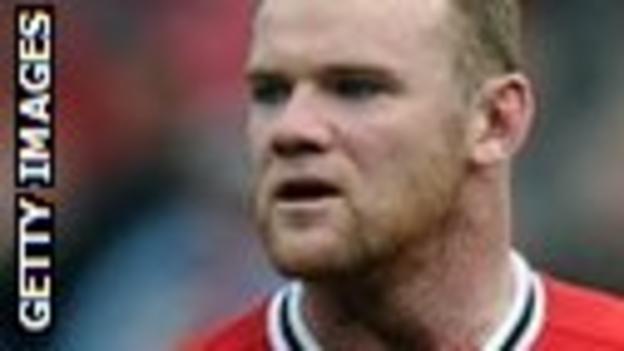 We started the season with the incredulity that the England striker wanted to leave Old Trafford. I remember covering the story for Football Focus and feeling the animosity from the United fans that the man they adored had dared to kick sand in their face.
At the time I thought the situation was unrecoverable. However, with Sir Alex at the negotiating helm, Rooney saw the errors of his ways and after a shaky start the striker began to produce the form that has made him United's top scorer for the second consecutive season. Still United's jewel in the crown.
Did you know? With 27 goals, this was Rooney's most prolific season in the Premier League. Only Cristiano Ronaldo (31 in 07/08) has ever had as many in a single season with United.
STRIKER - ROBIN VAN PERSIE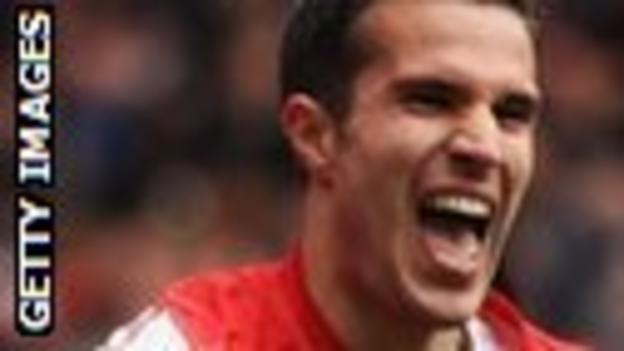 Arsenal have had some greats in the past. Liam Brady, Alan Ball, Patrick Vieira, Tony Adams, Dennis Bergkamp, Thierry Henry and Ian Wright - need I go on? Van Persie however sits comfortably amongst them. As a former goalscorer you recognise immediately those who have the ability to score goals from nothing.
Only they can see the opportunity. The rest of us see something entirely different. Robin has not only had a remarkable season as a player in front of goal but as a captain too.
Did you know? Van Persie is one of only six players to have reached 30 goals in a Premier League season. His goals won his side 24 points this season, nine more than any other player.