Ian Black left in limbo ahead of final Hearts bow
Last updated on .From the section Football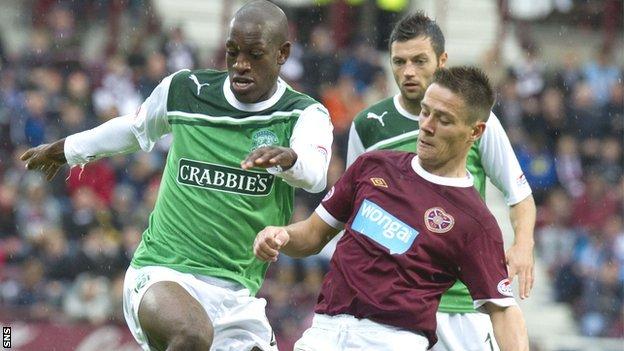 Ian Black admits he does not know what the future holds for him when he ends his Hearts career after the Scottish Cup final at Hampden on Saturday.
The lifelong Hearts fan is out of contract at Tynecastle in the summer.
"I need another job now to support my family. I'm just focusing on Saturday and putting myself in the shop window and attracting some interest," he said.
"It's disappointing that I've not had any interest yet. Hopefully I'll have a few options either side of the border."
The 27-year-old midfielder signed from Inverness Caledonian Thistle three years ago and, despite the club's off-field problems, it is clear the affection he has for Hearts.
"It's a great club, a great fan base and they always make the players feel welcome," Black told BBC Scotland.
"We have a great team spirit and that has shown this season with the things that have happened at the club.
"Everybody has stuck by each other.
"The cup final is going to be emotional, but I'm hoping to keep that for the end.
"I need to concentrate on the game. It's an exciting time."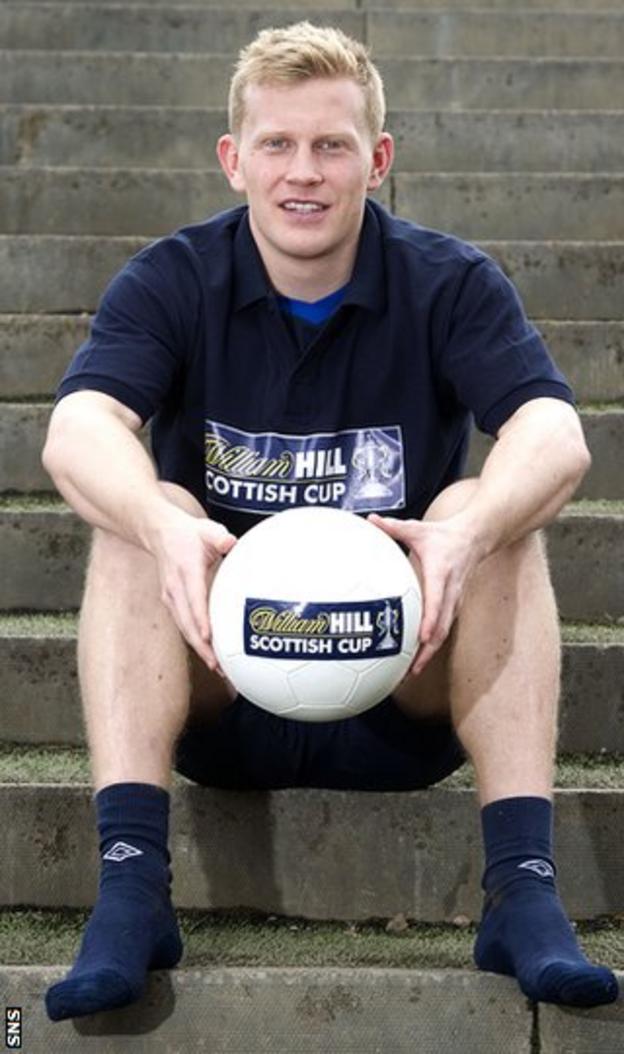 Black's manager at Tynecastle is Paulo Sergio and it is not clear if the Portuguese, after less than one full season in the job, will also be departing after Saturday's showpiece.
"The club has been great to him. He is a great manager," said Black, who is being released because Hearts owner Vladimir Romanov wants to reduce their wage bill.
"He's brought a different style of play. The boys enjoy it, the different sort of training.
"It is always good to see how people from other countries work. He'll have us concentrating on Saturday now.
"If it doesn't happen here for him, I'm sure he is more than capable of stepping into a big job either side of the border."
It is the first time the two Edinburgh clubs have met in the Scottish Cup final since 1896, Hibs are looking to end a 110-year wait to lift the trophy and Hearts winger Andrew Driver thinks that makes defeat unthinkable for the Tynecastle side.
"It hit home on Monday when my mate Fathead, a Hearts fan, came round to my place and we sat up talking about it for hours, about all the pros and cons of the game and it was quite funny," the 24-year-old said.
"It is terrifying but exciting at the same time.
"Conclusion? Don't lose. Losing is just not an option, whatsoever. Winning the game is the only option.
"Now it's so close, the nerves are starting to take hold now.
"If you let all the hype and history take hold, you'll freeze on the day, so we've just got to concentrate on it being another game.
"But the atmosphere is going to be something special I think."