The England men who missed out on Euro 2012
Last updated on .From the section Euro 2012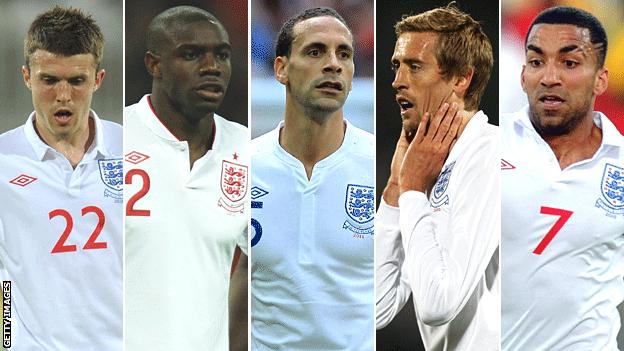 The announcement of an England squad for a major international tournament is always a cause for much debate.
The 64-year-old offered a few surprises when naming his 23-man squad for the tournament in the Ukraine and Poland, notably with the inclusion of Liverpool duo Andy Carroll and Stewart Downing, and Norwich goalkeeper John Ruddy.
But for every player ecstatic at their inclusion, there are a dozen more distraught to have been overlooked.
The likes of striker Darren Bent, midfielder Jack Wilshere and defenders Kyle Walker and Chris Smalling were always fighting an uphill battle to be selected because of injury, while midfielder Paul Scholes was an outside bet despite impressing following his surprise return from club retirement for Manchester United this season.
Other omissions from the squad require further investigation. We look at five of the most high-profile absentees from Hodgson's squad, with insight from former England international defender Danny Mills, who played in all five of his country's games at the 2002 World Cup.
Rio Ferdinand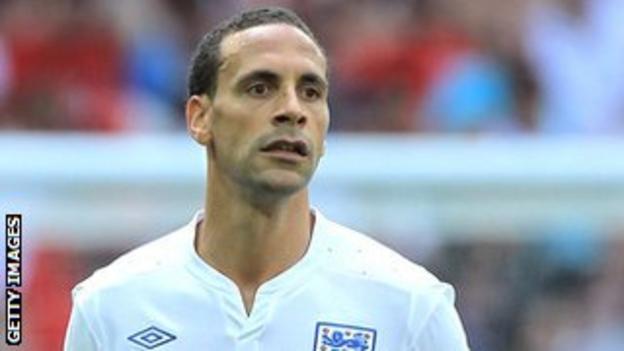 Position: Defender
Age: 33
Caps: 81
Club: Manchester United
The omission of the 33-year-old defender was widely reported ahead of the official squad announcement but it remained the headline even when the 23 were confirmed. Hodgson said the Manchester United man's exclusion was purely a footballing decision. "I wanted seven defenders, with Phil Jones in the squad. I decided on my three centre-backs and Rio wasn't one of them," said the England manager.
Ferdinand's manager at Manchester United, Sir Alex Ferguson, has publicly claimed the centre-back was unable to fulfil one of the big requirements of international tournament football by playing two games in four days, due to a back problem.
In addition, Ferdinand's absence does eradicate the potential for any disharmony caused by him and fellow defender John Terry, who has been selected but is due to appear in court in July to answer allegations he racially abused Ferdinand's brother Anton - charges the Chelsea captain denies.
It now appears as though the international career of one of England's most talented central defenders is drawing to a close without him ever having appeared at a European Championships.
The past tense Ferdinand used to react to news of his non-selection on Twitter certainly suggests he feels the same: "Absolutely loved playing for England... To say I am gutted is an understatement of the highest order."
Danny Mills' view: "I would have taken Rio and John Terry, but Roy's centre-back pairing is Chelsea's Terry and Gary Cahill, with Ashley Cole at left-back and that brings continuity.
"Roy will have wondered if he needs Rio on the bench as a spare centre-half when he can only play one position, whereas Phil Jones is more versatile. Roy dismissed the talk of Rio's fitness being an issue and I'd dismiss that as well.
"Roy has a limited squad to choose from so he's obviously thought he can sacrifice Ferdinand on the basis of having Joleon Lescott and Jones as back-up.
"And I think the decision was entirely based on football. Whatever you think of Terry, he has played pretty well and is innocent until proven guilty. If players don't get on, they don't get on. Sometimes you have to put differences aside and I think Rio would have done that."
Peter Crouch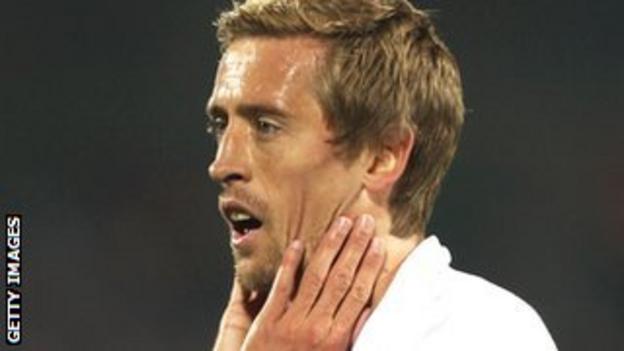 Position: Striker
Age: 31
Caps: 42
Club: Stoke City
With 22 goals in 42 matches, the giant centre-forward's international goalscoring record is better than any of the players selected ahead of him, including Wayne Rooney.
However, this is always tempered by the quality of the opposition against which he has amassed most of these goals and his continuing image as a player better suited to salvaging a game than starting one.
A decent first season for Stoke, which saw him score 13 goals - including that wonder strike against Manchester City - and win the club's player of the year award, led to Potters boss Tony Pulis heading the calls for Crouch's inclusion for Euro 2012.
However, with Hodgson opting to select just four forwards (despite Rooney's suspension for the first two games), it left Crouch competing with Liverpool's Carroll for the "big man" role, a battle the Stoke man lost.
Danny Mills' view: "Peter Crouch would be in my squad. Again, his omission was a bit of a bolt from the blue. He has played well and he has experience. Roy wants balance and he had to weigh up what Crouch offered that Carroll didn't.
"If Carroll is going to come on as a substitute he could well be a big impact player and be slightly fitter. I think England will play 4-5-1. Rooney is fantastic, Welbeck has had a decent season and partnership with Rooney, Defoe has that bit of pace and Carroll offers you something completely different."
Micah Richards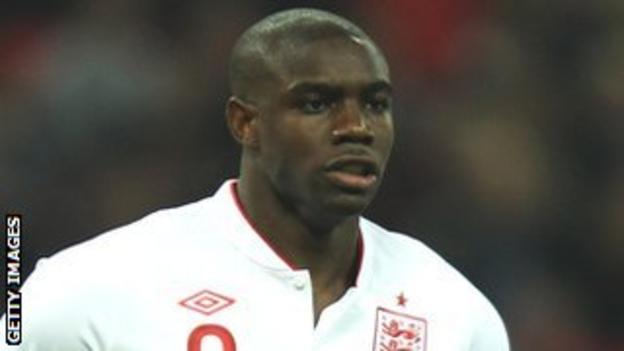 Position: Defender
Age: 23
Caps: 13
Club: Manchester City
With a newly-minted Premier League winners medal in his possession and one of his chief rivals for the right-back spot ruled out through injury, Richards had a very good chance of being selected.
He also started England's last international friendly - the 3-2 home defeat to the Netherlands in February. However, one of the positives of Richards' recent career also appears to have counted against him.
Playing for champions Manchester City has its plusses but it also means he is less assured of a first-team spot. Despite Richards' impressive performances earlier in the season, Pablo Zabaleta's form limited the 23-year-old to just three substitute appearances for his club in the final month of the season.
This, combined with Hodgson's knowledge of Glen Johnson from their time together at Liverpool, and Phil Jones' versatility, appears to have cost Richards.
Danny Mills' view: "I think Micah will be incredibly disappointed and rightly so. The main thing that has counted against him is that Zabaleta has done really well at City so Micah has been left out of the last few games.
"Once Walker was injured you start to look at Micah and Johnson and the latter didn't get on too well with Roy Hodgson at Liverpool. But Phil Jones can play right-back as well. He is the Phil Neville-type player who can cover a lot of positions."
Michael Carrick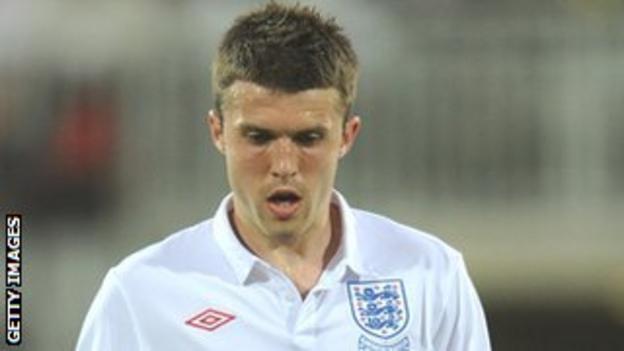 Position: Midfielder
Age: 30
Caps: 22
Club: Manchester United
Carrick is a regular in the centre of midfield for Manchester United, but has never been more than a bit-part player for England. The 30-year-old started 27 games for his club this season and was hailed as United's unsung hero by manager Sir Alex Ferguson as they pushed for a 20th Premier League title.
However, Carrick has amassed just 22 caps in an international career more than a decade long, and the chances of him adding to that appear to be diminishing. It seems the midfielder has grown frustrated with constantly warming the bench.
Hodgson revealed Carrick would likely have made his standby list but for the player himself stating that he does not wish to be involved in such a capacity for his country. Hodgson opted to select Liverpool's Jordan Henderson among his back-up players instead.
Danny Mills' view: "I was a little bit surprised that Michael Carrick was left out. Parker and Barry look to be the first-choice holding midfielders, and Carrick can slot in there. His game suits international football as he can keep hold of the ball.
"We don't really have another holding midfielder player unless, again, Roy is looking at Phil Jones. James Milner could also fill that role."
Aaron Lennon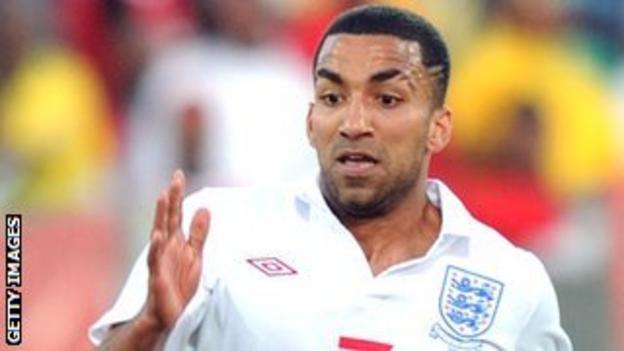 Position: Midfielder
Age: 25
Caps: 19
Club: Tottenham Hotspur
It is a testimony to the influence Lennon has at Tottenham that the hamstring injury he picked up in December, and which affected him throughout much of the remainder of the season, was a significant reason why Spurs' form dipped after such an impressive first half of the campaign.
The 25-year-old possesses that most prized of commodities: pace. Lennon doesn't score as many goals as he should - just four this season - but when operating at full capacity he supplies many more for others.
Theo Walcott and Ashley Young were always likely to be ahead of Lennon in the pecking order, meaning the Leeds-born man was competing for a place as an impact substitute. Hodgson clearly felt Arsenal's Alex Oxlade-Chamberlain, who has played less football than Lennon in 2011-12, could bring more to this role.
Danny Mills' view: "Aaron Lennon wouldn't have been in my squad. I would have picked one from Alex Oxlade-Chamberlain or Theo Walcott. Theo and Aaron Lennon are much of a muchness.
"They both have great pace, are very direct and good at what they do but are they going to come inside, beat three or four people? If you need to change the game, would swapping them gain you anything? Oxlade-Chamberlain is a bit different, a dribbler and unknown quantity."