Euro 2012: Can Poland deliver in home event?
By Andy Brassell
European football expert
Last updated on .From the section Euro 2012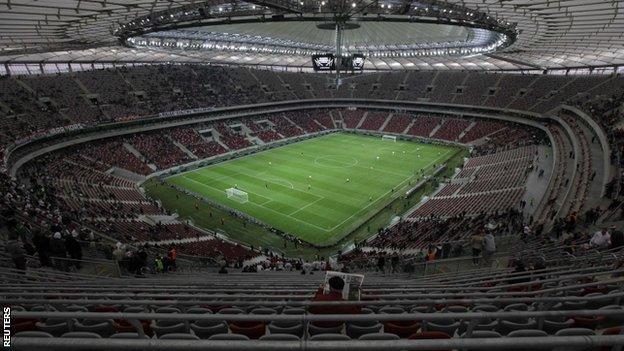 After the failures of Austria and Switzerland to progress beyond the group stages of Euro 2008, this summer's tournament could do with a strong performance from its co-hosts.
In Poland, the public is anxious as the country prepares itself for the scrutiny of Europe's good and great.
Uefa president Michel Platini publicly underlined Ukraine's much-publicised difficulties with accommodation and transport infrastructure as an area of concern last year. In contrast, the February inauguration of the new 58,500-capacity National Stadium in the Polish city of Warsaw with a friendly against Portugal was a success.
Yet Poland has had its own teething problems.
The Municipal Stadium in the western city of Wroclaw had opened in November, but was swiftly forced to close its doors again after its pitch-spraying system malfunctioned.
The local side, top-flight club Slask Wroclaw, were forced to return to their old home of Stadion Operowska for five months while repairs were carried out. The Municipal will now host three Group A matches, featuring Poland and including their third match against the Czech Republic.
The Wroclaw problem has highlighted doubts over a nascent and largely untested new infrastructure in Polish football. Many domestic observers are dubious over whether it really will be all right on the night.
"Fans will have to spend a lot of money and time on travelling between cities," Polish football journalist Robert Blaszczak told BBC Sport. "In many places, the road works will not finish on time. Quite a few construction contracts for building new motorways were abandoned after disputes over money and timing of completion."
After making the wrong sort of international headlines in recent years for hooliganism and match-fixing - with one betting scandal involving current national team player Lukasz Piszczek - the country is keen to give a positive impression to visitors.
The question of projecting a clear national identity has provided even more angst for Poles. Parliament was forced to step in when the new national team kit was unveiled in November minus the eagle - Poland's national symbol - on the crest, causing uproar across Poland.
"It was a PR disaster for the PZPN (the Polish FA)," Blaszczak says. "An emergency bill was voted through to ensure it will never happen again. Nike (the kit manufacturer) and the PZPN had claimed it would be technically impossible to bring back the eagle on the kit, only to somehow change their minds amid immense public pressure."
There is also cause for concern on the playing side. A relatively modest group - containing Greece, Russia and the Czechs - has only added to the pressure, with progress to the quarter-finals now seen as a minimum requirement.
Coach Franciszek Smuda is conscious of having a limited pool of quality at his disposal, so has cast his net wide to try to augment his squad. In another matter of identity to stir national controversy, Smuda has actively sought to recruit overseas players from Polish families to the national side.
France has unsurprisingly proved fertile ground given the scale of Polish immigration to the north between World Wars. Midfielder Ludovic Obraniak and defender Damien Perquis have both made their debuts in recent seasons, and become regular fixtures in the team.
The policy has continued. Smuda flew to London late last summer in an unsuccessful attempt to persuade Arsenal's Laurent Koscielny to commit to Poland at France's expense.
Obraniak promises to be a key creative conduit in Poland's midfield, but the jury is out on the others. Public opinion is particularly frosty on the German-raised Eugen Polanski and Sebastien Boenisch, who both openly regarded a Poland call-up as a last resort after being overlooked by Joachim Loew.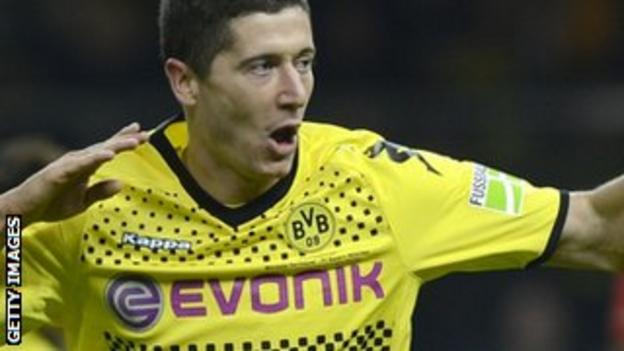 "If it wasn't for Euro 2012, they wouldn't be rushing for Polish passports," says Blaszczak. "(Some have) a perception that the national team is made up of foreigners who can't speak Polish, have a very weak relationship with Poland and agreed to accept the call-up only as they were rejected elsewhere."
Smuda can at least rely on the key home-bred trio at the heart of his team; Robert Lewandowski, Jakub Blaszczykowski and Piszczek. Lynchpins of German double-winners Borussia Dortmund, they are dynamic, renowned and - crucially - in-form.
Lewandowski scored 30 goals this season and is particularly hot property, having just enjoyed the campaign of a lifetime at the spearhead of one of Europe's most admired teams.
Understandably, there is a certain over-reliance on some of the squad's more high-profile performers, reflecting a lack of squad depth. Blaszczak points out that Arsenal goalkeeper Wojciech Szczesny, for example, has been carrying an injury for some weeks.
"It's quite telling that Gunners boss Arsene Wenger prefers an injured Szczesny to a fit Lukasz Fabianski, who is also deputy goalkeeper in the national team," he says.
As far as superstars flagging after a tough season at the top go, Poland's finest will be in good company. The nation hopes that it won't be the only front on which they can be compared to the best.