Leicester City's Matthew James hopes to repay Pearson
Last updated on .From the section Football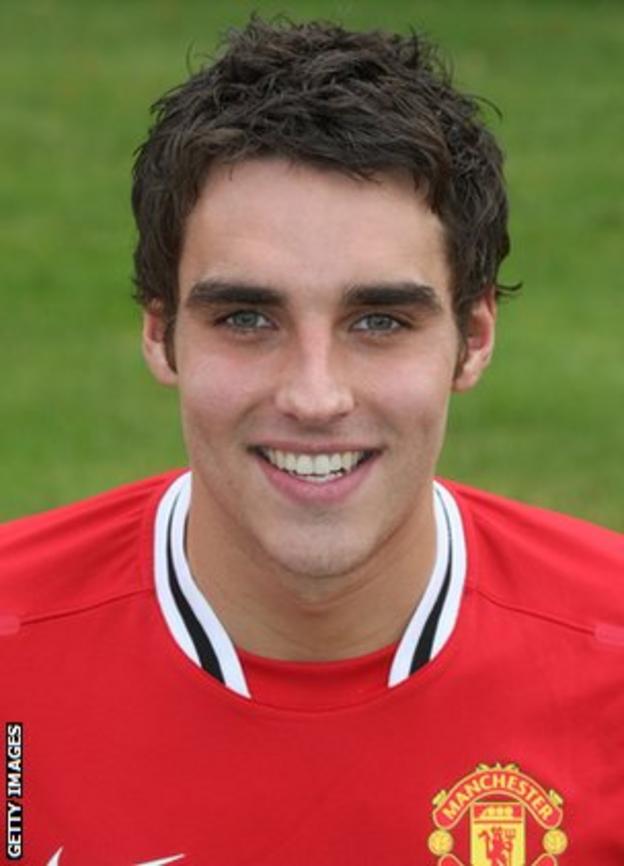 Leicester City's new signing Matthew James is eager to try to justify manager Nigel Pearson's faith in him.
"I do want to try and prove Leicester City right for taking me," the 20-year-old told BBC Radio Leicester.
"It's hard trying to break into Manchester United's first team. I've tried my best and I think it's time to move on."
The England Under-20 player, who had two loan spells at Preston, wants first-team football after being an integral part of Manchester United's reserve side.
"I want to try and play week in, week out, first-team football at the highest level I can," he said.
"I'm very excited about the move. It's a massive club.
"They've got a great history and I think it's going to be a massive step in the right direction for me and Ritchie.
"It's been quite stressful getting this deal done but now that it's done I'm going to relax."
Belgium international defender De Laet, 23, who was on loan at Norwich this season, jumped at the opportunity to join the ambitious Foxes.
"Where they want to go next season is the place I want to go, so it wasn't a hard choice," he said.
"Leicester try to play football. We'll just have to try and stick with those principles and hopefully we can achieve what we want to achieve."
De Laet, who made six starts during his time at Old Trafford, has had loan spells with Norwich, Portsmouth, Sheffield United and Preston.
"There's only so much you can do at reserve level and training, so it was good for me to go out there and get experience."
Although De Laet is primarily a full-back, he says he is happy to be versatile to help the team.
"I can play both right-back and left-back and centre-back. Obviously I like to be on the right side because I'm right-footed, but I'll do a job anywhere."