Preston's Neil Mellor struggling to come to terms with retirement
Last updated on .From the section Football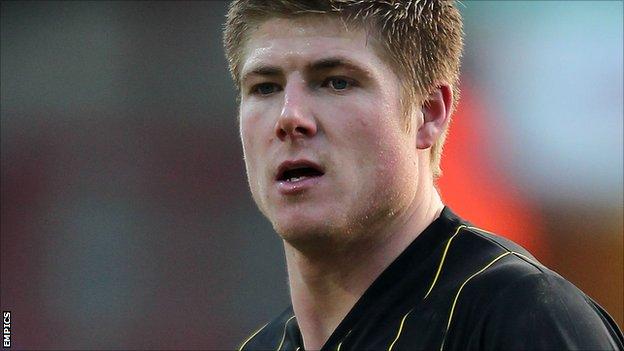 Neil Mellor has admitted that he is yet to come to terms with his retirement from football because of a knee injury.
The striker, 29, told BBC Radio Lancashire that the five months since he suffered the injury had been difficult.
"It's been the worst time I've had in football," he said. "I've not come to terms with it but it's been something I've spoken to a lot of people about.
"The decision is definitely the right decision and it's one I had to make."
Mellor scored 72 goals in 242 career appearances for Liverpool, West Ham, Wigan, Preston and Sheffield Wednesday and admitted the decision to retire was one no professional wanted to have to make.
"It hasn't sunk in yet. It's May now and a lot of players are switching off. It's really going to hit me in July or August, when the fixtures are announced and everyone's looking out for who is playing who.
"That was always something I used to look forward to and that's been taken away from me," he said.
Mellor attempted a comeback in March, but the five minutes he played as a substitute against Bury were enough to convince him he would never fully recover from the injury.
"It was great to get that adulation from the fans because they were desperate for me to come back.
"If I had been fully fit all season, I would have scored a lot of goals," he added.
"Iain Hume has had his injury troubles as well, and had the both of us been fit, I think Preston would have been knocking on the door for the top two and definitely in the top six."
To listen to the full interview with BBC Radio Lancashire's Andy Bayes, click here