Zambia's Sports Minister confident about Renard future
Last updated on .From the section Football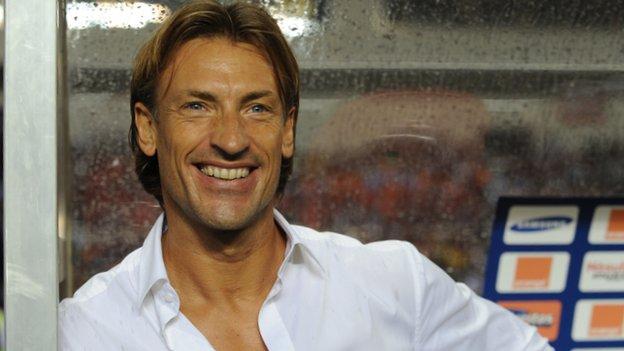 Zambia's sports minister says that funds are finally in place to secure the services of Africa Cup of Nations-winning coach Herve Renard.
Renard's position has been unclear in recent months, with his contract having expired at the end of the 2012 finals.
With the financial assistance of Zambian mining companies, Chisimba Kambwili expects Renard to officially pen a new deal on 30 May.
"We are now ready to pay the coach," the sports minister told BBC Sport.
"The mining companies have responded privately and I think by 30 May, we are going to have the actual money that the mining companies are providing.
"I know that we have managed to get more than the 100,000 dollars that we require on a monthly basis to pay the coach."
"We have - in principle - agreed the contract with the coach but I think after 30 May, when the money has been put on the table, we shall put pen to paper on the final document of the contract."
Renard is in his second spell as Zambia coach, having first led the Chipolopolo between 2008-2010 before reassuming his role last October.
Earlier this year, his charges were surprise yet deserved winners of the Nations Cup as the Zambians beat favourites Ivory Coast, Ghana and Senegal en route to their first African crown.
Kambwili added that the government has finally covered the Frenchman's salary for his work since February.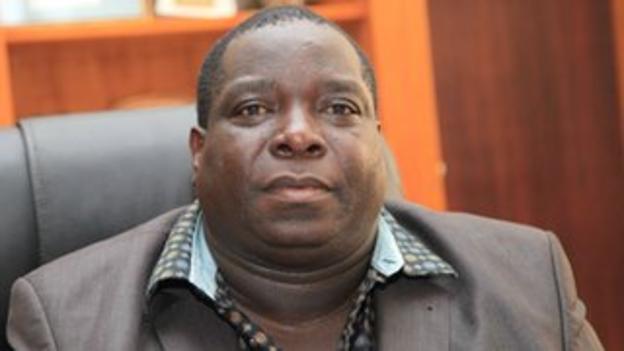 And the minister explained some of the reasoning behind asking the mining companies to help cover Renard's costs.
"When we won the Nations Cup, almost all the mining companies wanted to be associated with the win so we asked them what they did to contribute to winning the trophy," he said.
"We said that if they want to be part of the team winning in future, they must be prepared to part with a little bit of their profit to contribute to the development of the national team."
There are now high hopes in the southern African nation that Zambia can make further history by qualifying for a first World Cup.
The reigning African champions open their 2014 World Cup qualifying campaign next month when playing in Sudan before hosting 2010 World Cup quarter-finalists Ghana on 9-10 June.
Lesotho, who Zambia play next year, make up the four-team Group D.
"Winning the Nations Cup is not a simple thing - it's highly competitive - so for us to win, it means there is absolutely nothing that we can fail to do, unless we become lazy," rallied Kambwili.