Sierra Leone league resumes thanks to local generosity
Last updated on .From the section Football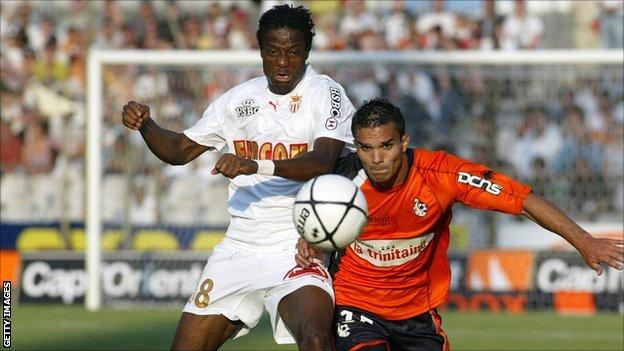 Sierra Leone's football league resumed on Friday, less than a week after suspending operations because of a shortage of funds.
League chairman Victor Lewis said that generosity from those close to the game has enabled the resumption.
"We are using money from friends and family members, as well as my own pocket and those of the league board as well," Lewis told BBC Sport.
"If the money runs out and there is no further support it will be a disaster."
"But we hope it will not get to that point."
Lewis revealed that Sierra Leone's FA is also helping out a league which restarted as Old Edwardians took on FC Johansen on Friday.
However, he estimates that the funds that the league board has managed to acquire will only cover a third of the season's remaining games.
"We are still looking out for sponsorship but we can't sit down and just watch the days roll by," he explained.
"The rains are coming, so we have to do something and we have to make sure we push Sierra Leonean football forward.
"The clubs want to play and the board wants the league to move on as well."
Lewis described himself as 'dumbfounded' at the lack of sponsors willing to invest in the Sierra Leonean game.
Despite repeated requests to companies from the mining, banking, gambling and mobile phone sectors, the league is still without a sponsor.
"I am dumbfounded as to why they don't want to sponsor us - but I hope some companies can come to our aid and save Sierra Leonean football," he said.
"Somewhere along the line, maybe someone can come in and we are still calling on people from the private sector to come in."