Crewe have made me into a better player - Matt Tootle
Last updated on .From the section Football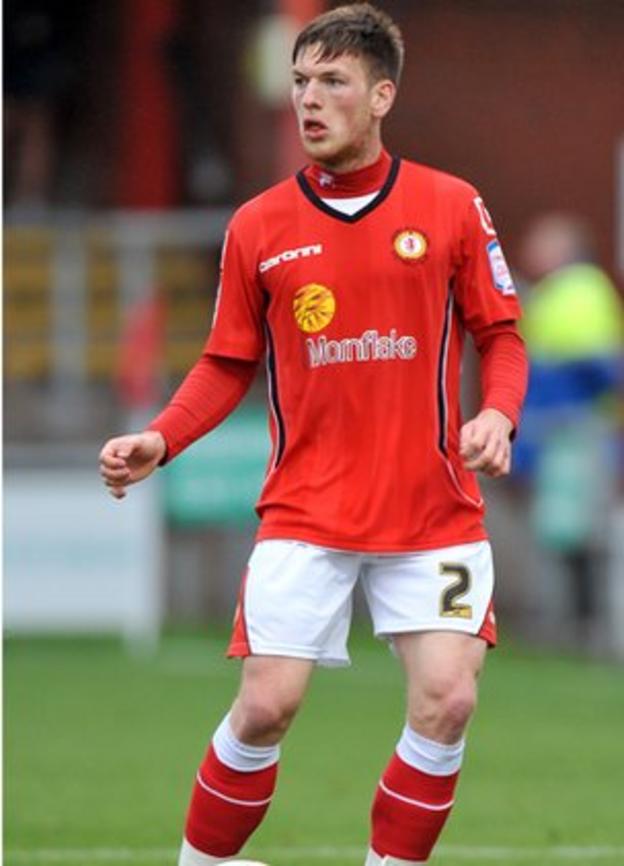 Merseyside-born Crewe Alexandra star Matt Tootle admits his career could easily have gone in another direction if he had joined Liverpool or Everton.
Instead, having opted for Gresty Road, he insists coming through the Crewe academy has made him a better player.
"When I was younger I could have gone to Liverpool and probably Everton too, but looking back I wouldn't have done it any differently," he told BBC Stoke.
"I don't think I'd be a better player if I hadn't come to Crewe," he added.
"If I had the chance to do it all again, I'd still come to Crewe, just for the chance of being taught how to play football and the experience of working with Dario Gradi.
"It's about learning to play football," said the adaptable 21-year-old defender from Widnes. "And this is the best club outside the Premer League for that. Even when you're in League Two."
Tootle now has the chance to go up a level on Sunday when on the same turf recently trodden by both Everton and Liverpool, he and his Crewe colleagues take on Cheltenham Town looking to fill the fourth and final promotion place to League One.
This year's League Two play-off final will be a meeting of sixth versus seventh. As well as Crewe's well-chronicled 18-match unbeaten run, Cheltenham have won four on the spin, and Tootle, who performed a man-marking midfield role in the key semi-final first-leg win over Southend, points out: "We're the two in-form teams.
"We did the job we needed to do at Southend in the second leg of the semi. Wembley will be a massive occasion and I can't wait.
"They're saying that people have been crawling out from under rocks to watch us but the fans who have been behind us all season are even more important. And for them it's great too."
Crewe have already beaten Cheltenham by a single goal both home and away already this season.
And Tootle is insistent that the confident Alex players will not be affected by their first visit, keeper Steve Phillips apart, to Wembley.
"All the media attention we've had over the last two or three weeks has been great," he said.
"But it's a credit to everyone how we've dealt with it.
"It hasn't affected anything, only in a good way. In fact everyone's played better since we've had all this publicity.
"Now we need to prove how good we are by getting out of this league, and we can do that by trying to do what we've twice done to them already this season."