Liverpool: Champions League a must says Rick Parry
Last updated on .From the section Football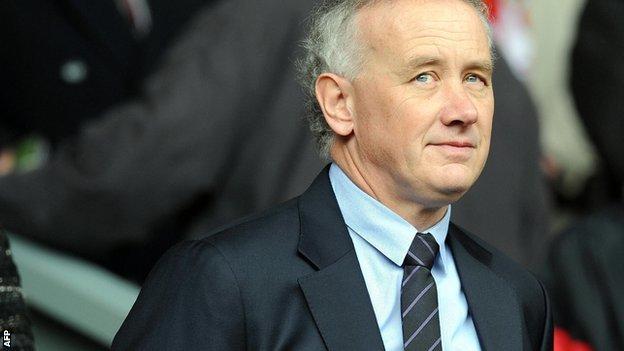 Former chief executive Rick Parry says qualifying for the Champions League is the minimum requirement for Liverpool's next manager.
"We always said to be in the Champions League isn't a goal, it's a minimum requirement," Parry told BBC Sport.
"It's tougher now but I don't think it was unrealistic to at least be looking at being in contention last year."
Parry, who was at Anfield for 11 years between 1998 and 2009, was responsible for the appointments of Gerard Houllier and Rafael Benitez.
He added: "If you look at the criteria we applied when we appointed Gerard and Rafa they were a little different, even in that five-year period.
"With Gerard we deliberately decided we wanted to bring in some continental experience. With had the advent of the Champions League, France were very much on the ascendancy, so we thought he would bring something fresh.
"We parted company with Gerard having qualified for the Champions League because our standard then was we wanted to be in contention for winning the league.
"We wanted someone young and hungry, not someone looking for a pension. Rafa, having won the league twice with Valencia, was a perfect fit."
Club owners Fenway Sports Group, headed by Tom Werner and John W Henry, are believed to have drawn up a lengthy list of possible candidates, which includes Wigan manager Roberto Martinez and former Chelsea coach Andre Villas-Boas.
But Parry revealed the Reds board took a different approach during his time at the helm.
"You first of all set the criteria very tightly," he said. "From my experience that led us to a shortlist of one. In each instance got the person we were looking for.
"In every negotiation there is skill, a bit of luck and the third element is timing. Sometimes that is in your favour, sometimes it isn't because it is all about the right people being available."