Aiden McGeady eyes Spartak Moscow exit by 2014
Last updated on .From the section Football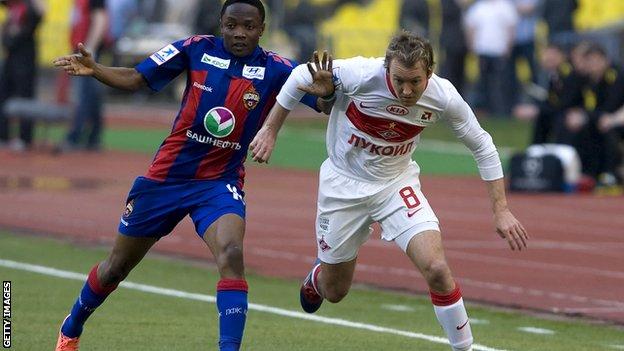 Aiden McGeady says his problems with Spartak Moscow have been resolved, but he does not want to remain in Russia beyond the end of his contract in 2014.
"I am obviously settled there," said the Glasgow-born winger.
"I had a few issues a few months back, but I had a great end to the season. So I am happy there just now and have two years left in my contract.
"I still have ambitions to play in England or wherever. I wouldn't want to stay there past my contract."
But McGeady, who joined Spartak from Celtic in a deal worth around £9.5m in August 2010, insists he is concentrating on the Republic of Ireland's forthcoming Euro 2012 finals campaign rather than a move from Russia's top flight.
"It is just speculation, that's all," said the 26-year-old, who has been linked with former Celtic manager Martin O'Neill's Sunderland.
"Until Spartak put me up for sale or a team puts in a concrete bid for me, there's nothing to think about."
McGeady had been publicly criticised by Spartak coach Oleg Romantsev earlier in the season, but the winger points out that he helped the club qualify for the Champions League and was voted as one of the top players in Russian football during the season.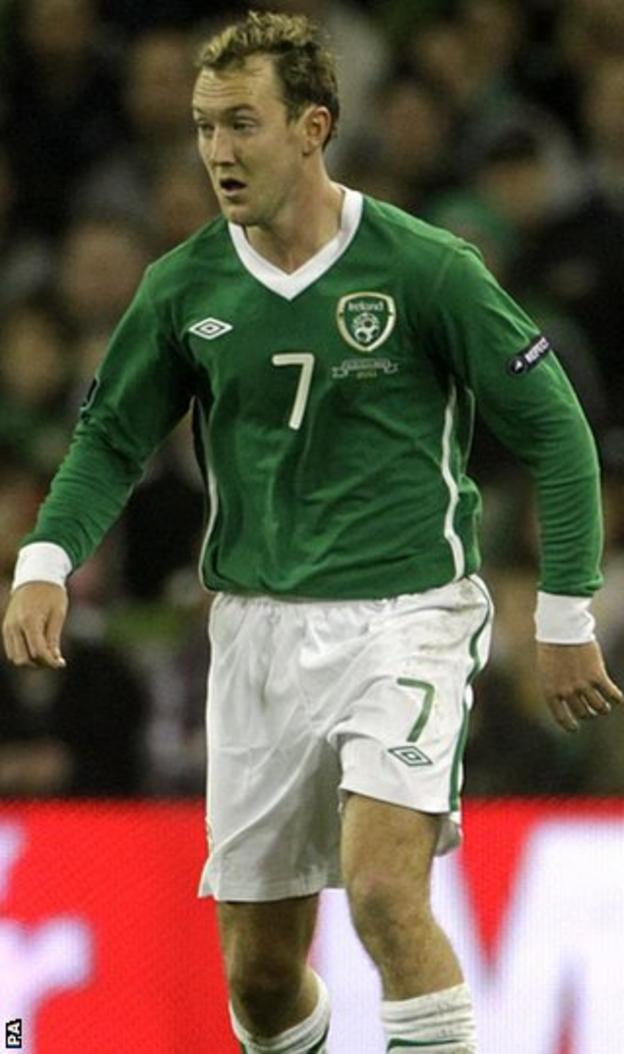 "Basically, I was out of the team for three or four games around the start of March," he said.
"But then I got back in the team, and there's no issues with me and the management.
"I ended up probably playing some of the best stuff that I've played at Spartak since I've been there, and I ended up helping the team to finish in second place."
McGeady is philosophical about additional competition from Sunderland's James McClean for himself and Damien Duff on the wings.
"It is another player who has been playing well in the Premiership coming into the squad to fight for a place," said the player who believes his own performances are often overlooked because the Russian league is given less publicity.
"Obviously, there's been a lot of hype, but I would not put too much pressure on him, because he is still young.
"Myself and Duffer did not play in all the games to say here's our place for the Euros."
McGeady said he and the rest of the Republic squad are excited to be together preparing for their campaign and he described it as "a dream" come true to be playing at a major finals
He believes they have a chance of progressing despite being drawn with world champions Spain, Italy and Croatia.
"It is an absolutely collossal task to qualify, but it's not beyond our means," added McGeady. "We definitely have the squad.
"We are in a very, very tough group, but we've played against these teams before.
"It is just going to be exciting to be there. A lot of players have waited their whole careers to play at a major finals, so it is a great chance for everyone."