Kilmarnock chairman warns against heavy Rangers sanctions
Last updated on .From the section Football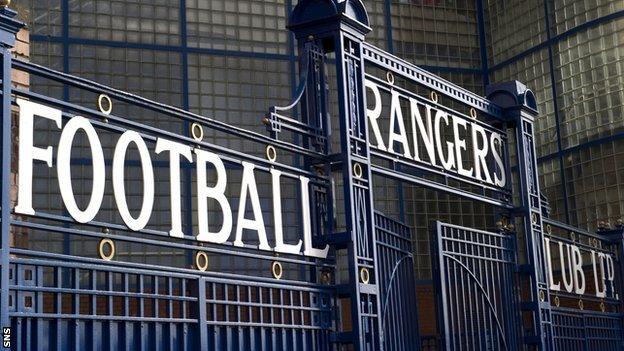 Kilmarnock chairman Michael Johnston has warned against heavy additional sanctions against Rangers should any fresh owners form a new company.
St Johnstone counterpart Steve Brown is among those to insist that Rangers should be penalised if they come out of administration via a "newco".
But Johnston stresses that the club have already received "substantial penalties" following administration.
Top-flight clubs will meet on 30 May to debate new financial fair play rules.
They have already delayed a vote twice and Johnston expects they will do so again as the consortium led by Charles Green will still be in the process of attempting to bring the Glasgow club out of administration through a Company Voluntary Arrangement.
Green and the club's administrator should know by 6 June whether creditors have agreed to that proposal, with a cooling off period to follow that will last until July.
"If the CVA doesn't work, they will need to explore the newco route and there could be some complications arising out of that," Johnston told BBC Scotland.
"But what does seem clear is that Rangers will be under new ownership and they will carry on in Scottish football.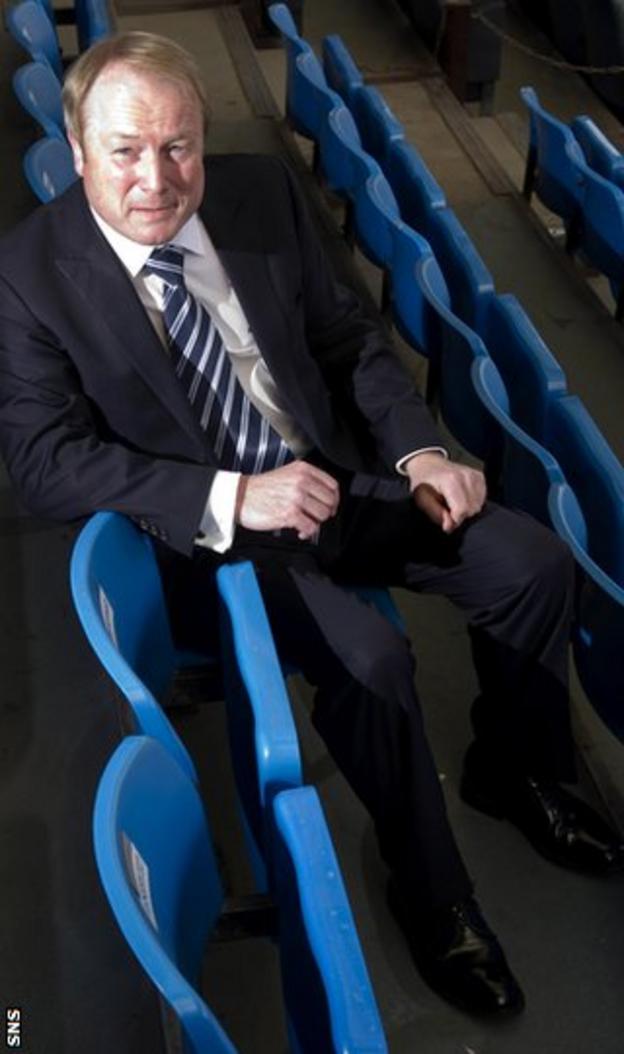 "As a solicitor, the difference between a CVA and a sale of the assets by the administrators to a new corporate entity doesn't really have much of a difference for the creditors.
"It is the same amount of money that's going to be available to the creditors at the end of the day by and large.
"But there are legal differences and what people have to bear in mind is that a football club has always been viewed by the football authorities as being something separate from who owns the football club.
"So the club consists of its history and traditions, its stadium, its players, but most importantly its supporters.
"So Rangers Football Club will continue and, whoever the owner is doesn't really matter, the club will be there for the future, I'm sure."
Johnston's words echo that of Scottish Premier League chief executive Neil Doncaster 24 hours earlier and the Kilmarnock chairman pointed to the penalties already imposed on Rangers.
"You have got to be very careful not to come in too heavily with penalties and points deductions or financial penalties going forward which actually put people off investing in that club and trying to make it healthy," he said.
"After all, it's not the new owners who have done the damage, it is the previous owners.
"Also, some people in football have overlooked the fact that Rangers were penalised 10 points, the maximum penalty under SPL rules, which effectively ended their challenge for the league title.
"They were then refused a Uefa licence by the SFA and so can't compete in Europe next year, that is the second penalty.
"The third penalty they have suffered already is the fine, combined with the one-year embargo on signing new players over 18.
"So those are three very substantial penalties that Rangers have suffered and the disqualification from Uefa competition and the signing embargo, those are likely to effect the newco or the club under a CVA.
"So how many more penalties should be piled on top of a club that is trying to recover from a desperate situation and a group of people who have no part to play in the bad things that have happened in the past?"
Johnston added that new penalties could be appropriate depending on the SPL's investigation into allegations of double contracts paid to Rangers players.
Meanwhile, the Kilmarnock chairman predicted that the SPL's deals with Sky television, ESPN and the BBC would continue no matter what happened to Rangers.