Can 'miraculous' sponsorship turn round Tanzania football?
By Emmanuel Muga
BBC Sport, Dar es Salaam
Last updated on .From the section Football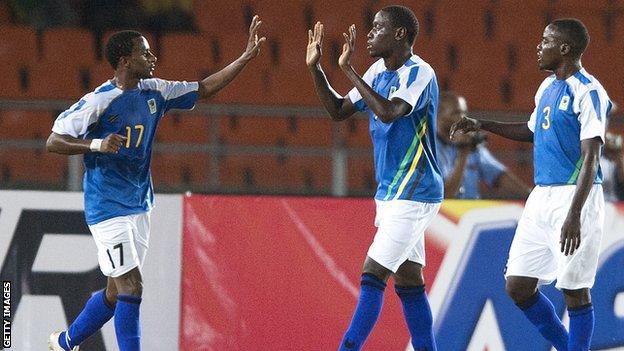 Tanzania have only ever been to the Africa Cup of Nations once - way back in Nigeria in 1980.
The Taifa Stars have of course never made it to a World Cup.
But hopes are high that the fortunes of the country's national team can be transformed by the huge sponsorship deal they have just secured.
No less than $10 million dollars is going to be poured into the Tanzanian Football Federation's (TFF) coffers over the next five years.
The money - which the TFF has described as "miraculous" - has been pledged by Tanzania Breweries and comes despite the team being only 145th in the Fifa rankings.
But the team's position belies an increasingly positive image, buoyed by proper organization and increasing popularity, meaning the sponsors are happy to get involved.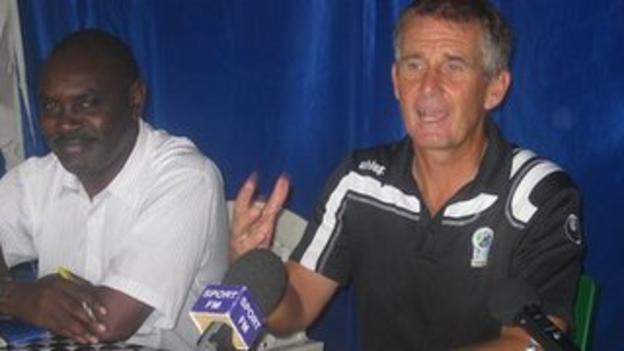 $2 million every year will be available to the TFF to cover all-round expenses for the national team.
The federation says the money will be spent on "securing friendly games against the best sides in and outside Africa; and on hiring a coach of international standards, who will be facilitated to scout for Tanzanian talents wherever they will be."
It will also go towards improving the lot of the international players - with extra payments, improved accommodation, better transport and new kit.
"For football to develop, you need good investment and now we have that investment," TFF President Leodegar Tenga said.
"It is a big responsibility for us but this sponsorship will help raise our football standards, and that's what we want to achieve."
The TFF is warning against expectations of a sudden change in fortunes, as the team prepare for 2014 World Cup qualifiers against Ivory Coast and The Gambia, plus the return leg of a 2013 Africa Cup of Nations preliminary tie against Mozambique, which is delicately poised at 1-1.
"This sponsorship will enable us prepare the team and put it in a more competitive state - but good results may take some time to achieve," TFF marketing director Jimmy Kabwe said.
He may be right. Money and good organization are not enough - or South Africa would be a leading football country in Africa.
But what is certain is that the Taifa Stars have the best conditions ever to try and achieve success.