Blackburn co-owner admits to state of 'confusion' at club
Last updated on .From the section Football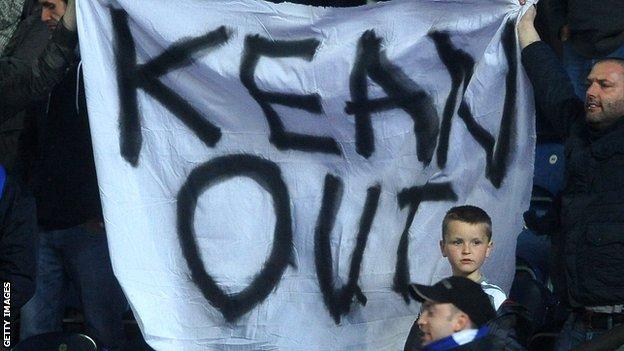 Blackburn co-owner Venkatesh Rao has admitted to a state of "confusion" at the club, more than two weeks after relegation from the Premier League.
In a rare interview, he also failed to shed any light on the long-term futures of manager Steve Kean or his players.
Rao said: "Everything is in confusion. In the next month, we will have a proper situation to talk about. Let us see what happens."
On Kean's future, he added: "I really don't know on that issue."
Kean travelled to India last week to meet with club owners Venky's but the Scot's future remains clouded, with Rao admitting it could be next month before it becomes clearer.
Kean, 44, has already indicated he will not resign despite protests by supporters calling for his removal.
Rao told Sky Sports: "We are talking about various things, so many, about the manager, about the players, about staff, about the club.
"Nothing will be said right away today, so I would say kindly bear with us for some time and then the whole picture will be clear.
"Right now, we are totally in shock, so let us take it step by step."
On last week's talks with Kean, Rao said: "They were very honest.
"Getting relegated is not good news for anybody and the saddest thing is we did. We have to come back at any cost."
But he conceded: "I think there is confusion at this stage. We are still rectifying the whole thing as a club."
Blackburn finished one place off the foot of the table, winning just eight league games, although one of those victories came against eventual runners-up Manchester United at Old Trafford.