Former Blackburn striker Simon Garner raises fresh fears
By Neil Johnston
BBC Sport
Last updated on .From the section Football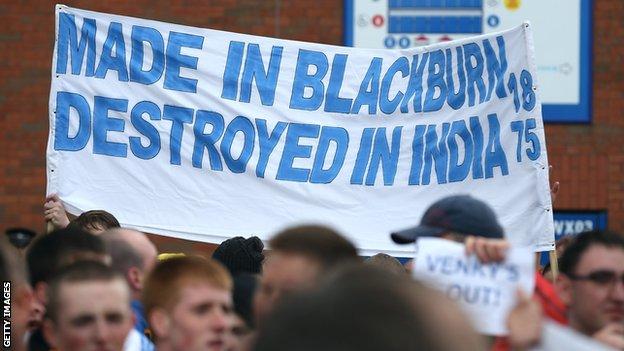 Former Blackburn striker Simon Garner fears Rovers could fall through the leagues like Bradford unless drastic action is taken at Ewood Park.
"The fans will be even more confused after that interview," said Garner, who played for Rovers from 1978-1992.
"There's real concern they could fall through the leagues like Bradford did."
Bradford City were a Premier League club in 2001 but by 2007 had dropped into League Two, where they remain.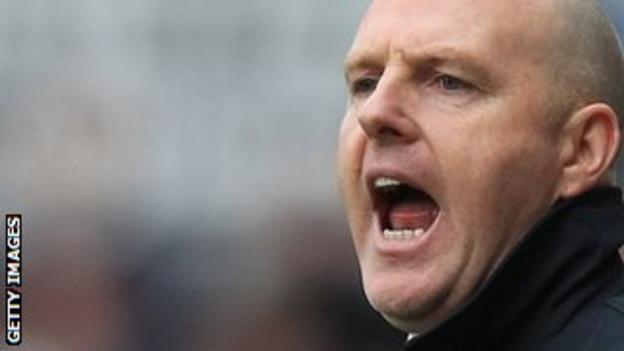 "[The fans] are very worried that could happen. It needs Venky's to come out and tell the fans what's going on," added Garner, who made 474 appearances for Rovers.
In a rare interview on Tuesday, Rao failed to shed any light on the long-term futures of manager Steve Kean or his players.
Kean travelled to India last week to meet Venky's, the club's owners, but Rao admitted it could be another month before the Scot's situation becomes clearer.
"Everything is in confusion," said Rao. "In the next month, we will have a proper situation to talk about. Let us see what happens."
On Kean's future, he added: "I really don't know on that issue."
Garner said Venky's had missed a chance to set the record straight.
Fans also reacted angrily to Rao's interview, with Glen Mullen, chairman of the BRFC Action Group, saying: "He didn't look like he had a clue.
"The club is in absolute meltdown," Mullen added.
"Another month before we know what's going on? The fans I have spoken to are very angry.
"There are generations of Blackburn supporters who won't be going back to the club while Venky's are there."
Garner said supporters wanted to know whether Kean, who has been the subject of fans' protests, was staying as manager.
"There should have been communication through the season and they should have made a decision [about Kean] after relegation," added Garner.
"I've nothing against him personally, but he's lost the fans and when that happens you're time is up.
"I think gates will be drastically down on last season with the disappointment of relegation. The fans are confused and frustrated."
Blackburn finished one place off the foot of the Premier League table, winning just eight league games.