SPL assurances on probe into Rangers player payments
Last updated on .From the section Football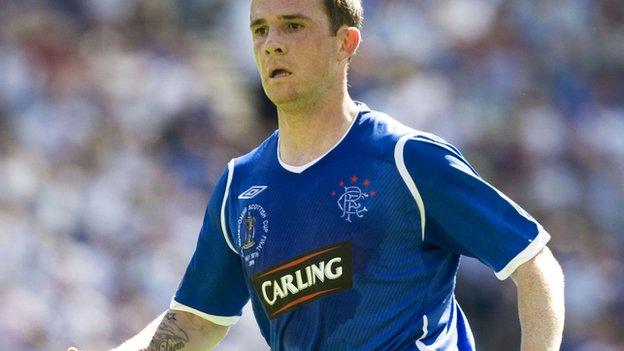 The Scottish Premier League has issued an assurance that its investigation into alleged undisclosed payments by Rangers is progressing.
It follows fresh disclosures by BBC Scotland about an Employee Benefit Trust operated by the club and former owner Sir David Murray's company.
"All relevant documents, materials and information have been sought from Rangers FC," said an SPL statement.
"And we look forward to receiving full co-operation from the club."
The documentary, "Rangers, The Men Who Sold The Jerseys", found evidence suggesting that 38 Rangers players had received side-letters giving undertakings to fund their sub-trusts with cash.
Scottish Football Association rules state that all payments made to players in respect of their earnings from football must be declared and clubs falling foul of those rules could face sanctions from the league.
The SPL launched its investigation on 5 March into the scheme Rangers used in an attempt to reduce their tax bill, with the probe covering the period stretching back to the competition's inception in 1998.
It instructed its lawyers, Glasgow firm Harper Macleod, to investigate the allegations of dual contracts.
However, with Rangers presently being run by administrator Duff & Phelps, the latest SPL statement suggests the governing body has not yet received at least some of the information it requires.
The SPL says it hopes the administrator will provide "everything that it and they have access to and which is required for the investigation to be completed".
Joint administrator Paul Clark suggested that his primary concern remained finding a new owner, with a consortium led by Charles Green presently attempting to complete a takeover.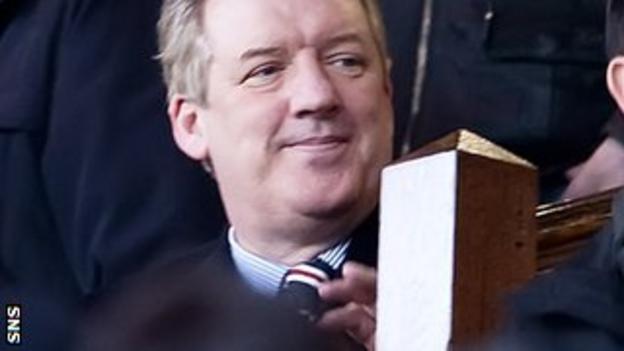 "The use of EBTs at Rangers goes back many years and was a matter of public record in the annual accounts," he said in a statement.
"Our primary focus has been ensuring the survival of Rangers Football Club and attracting a new buyer for the business as well as investigating the financial situation at the club since the takeover in May 2011.
"We and the club will continue to give every assistance to the football authorities on issues affecting the club.
"It should, however, be noted that the First Tier Tax tribunal has yet to publish its findings in relation to the use of EBTs."
Rangers' use of EBT payments was the subject of a tax tribunal in January, with the outcome still to be announced, but the Glasgow club could be liable for a bill of up to £75m.
The club previously admitted liability to the tax authorities for a £2.8m scheme that benefited Tore Andre Flo and Ronald de Boer between 1999 and 2003.
However, they did not pay before going into administration in February over an unpaid tax bill of £13m.
In a letter to HMRC in 2008, the Murray Group insisted it was playing by the rules of the EBT scheme.
Meanwhile, the Scottish Football Association would not comment on the EBT allegations, pointing out that the probe was the responsibility of the SPL.