Burnley 'established' as top club during Barry Kilby's reign
Last updated on .From the section Football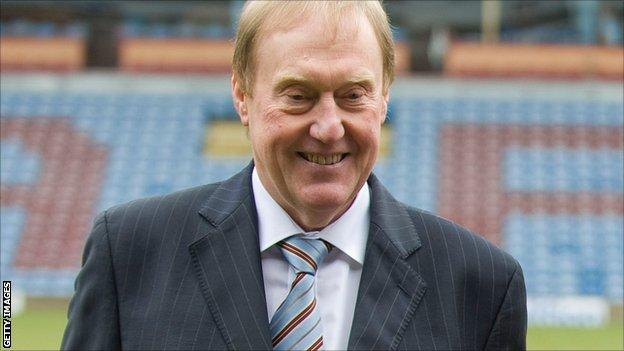 Barry Kilby believes Burnley have become one of the most established clubs in English football during his 13-year tenure as chairman.
He told BBC Radio Lancashire: "People think of us in terms of being on a par with the big provincial city clubs.
"We were in danger of being classed as a lower-tier club but we've bucked that trend and we are established alongside the bigger names of English football."
Kilby continued: "You've always got to be mindful that your revenues are quite often less than the clubs we're competing against.
"I heard a comment the other day that Leeds United's replica shirt sales is a bigger turnover than our total season ticket sales.
"Sometimes we've got to take a reality check. For a town of 80,000 people to trade blows, we've got to try and be the smart kids on the block."
Kilby became joined the board in October 1998 and became chairman two months later.
At that stage, Burnley were in the third tier of English football and in danger of slipping even further.
However, the club won promotion to what is now the Championship within three years and ended their long exile from the top flight in 2009 under the management of Owen Coyle.
Their stay in the Premier League lasted only one season and the Clarets are now battling to return to the elite.
Gary Hickson's full interview with Barry Kilby, broadcast on BBC Radio Lancashire's Sports Show, is available to listen again on iPlayer.