Andy Williams explains Yeovil Town departure
Last updated on .From the section Football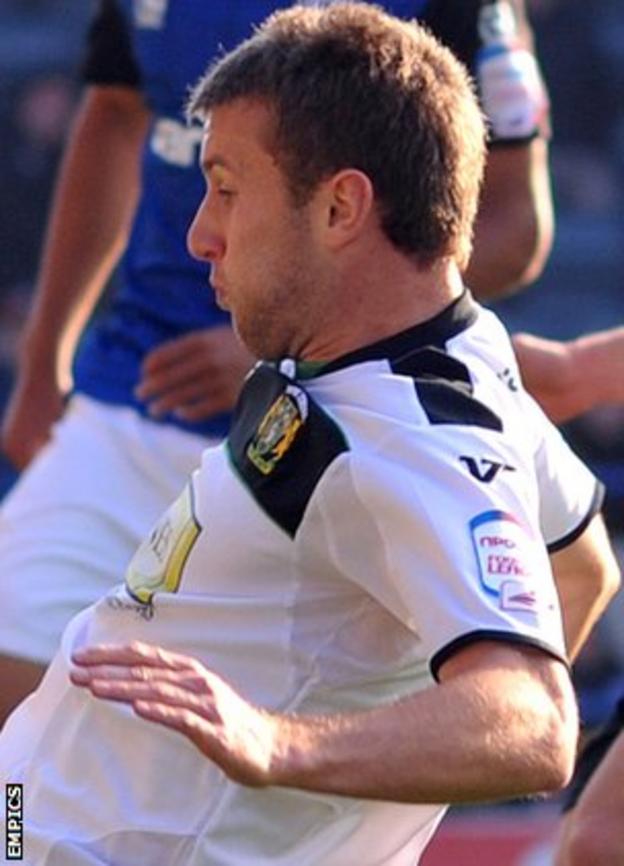 Striker Andy Williams has insisted his decision to leave Yeovil was not prompted by money but by a desire to further his career.
The Glovers tabled a club-record offer for their top scorer but it was not enough to tempt Williams to stay on.
He has since been linked with a move to League One newcomers Swindon.
"The offer that Yeovil gave me has been matched by other clubs, so it's not a financial decision," the 25-year-old told BBC Somerset.
"It's based purely on football and family reasons. It's what's best for me and my career.
"You're playing the game you love for a living and the fact you get paid to do it is a bonus. Money is always a factor in life and you only have a career for so long, so you have to consider it.
"(But) I need to consider my family and how far away I am from them so that comes into the equation."
Hereford-born Williams joined Yeovil from Bristol Rovers in 2010 and scored 17 goals in 39 appearances this season.
His impressive record made him a target for several clubs in the January transfer window and he decided to explore other options this summer, despite the contract offer from manager Gary Johnson.
"It took a lot of deliberating as I had two great years at Yeovil," he added.
"I took a big pay cut to go there [Yeovil] but I felt it was something I needed to do to get regular football.
"I'm an ambitious person and that's why I took the gamble to move to Yeovil when I did. Thankfully it paid off and I'd like to think wherever I go this summer will be a slight gamble.
"You have a gut feeling and more often than not the gut feeling is the right decision.
"I want to go to the best place to further my career."